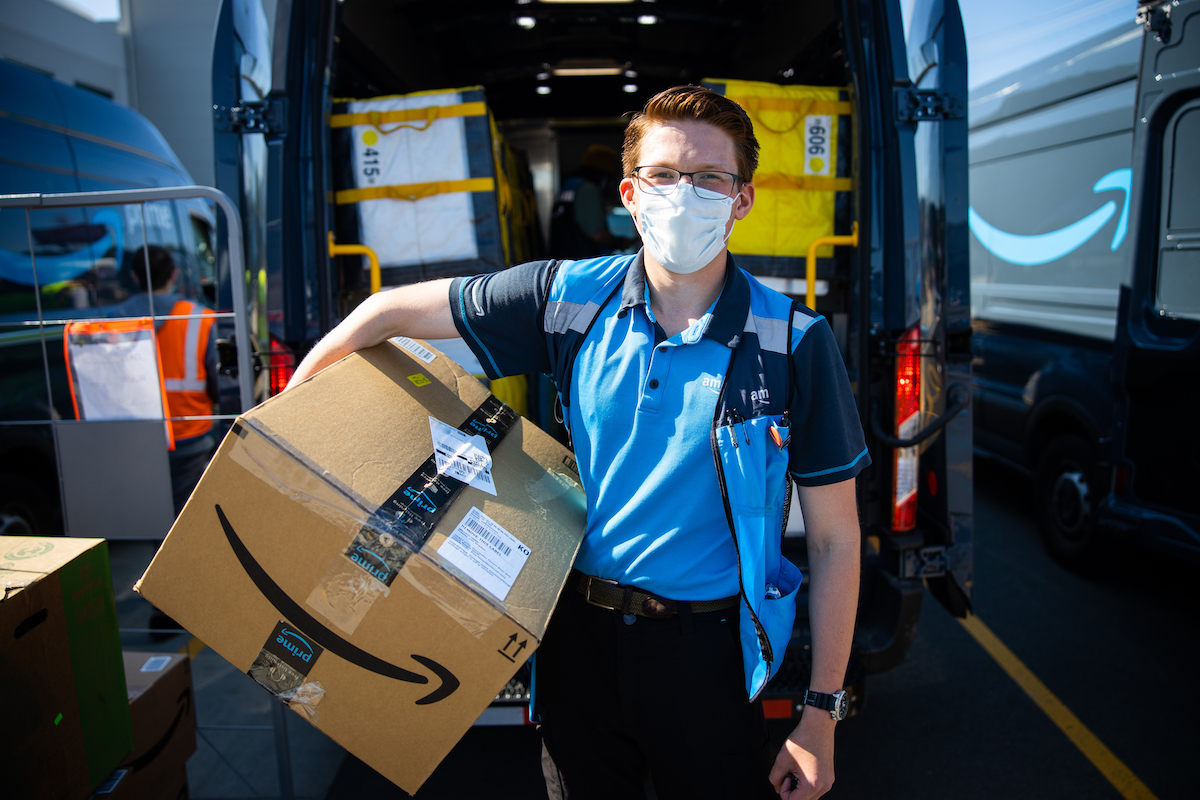 11 reasons to sign up for Amazon Prime Student
Ask any adult functional with Amazon Prime, and they'll likely sing its praises. Not only is it worth it, but it makes life so much easier. After all, items can get to your doorstep in as little as 48 hours, and you just can't beat the convenience factor! But for anyone studying or taking out loans in the name of higher education, there may be a little less wiggle room in the budget to spend on such amenities.
Enter Amazon Prime Student, which has a discounted rate and lots of great offers that benefit students.
What is Amazon Prime Student?
Amazon Prime Student is the student version of the Amazon Prime subscription. It's also a membership program, but it costs half the price and is specially designed for students pursuing higher education.
A standard Amazon Prime subscription costs $ 12.99 per month. However, Amazon halves the price for students, so they only pay $ 6.49 per month and get all the perks of standard Amazon Prime, including free two-day shipping when they qualify.
11 reasons to sign up for Amazon Prime Student
If you're a student looking to join Amazon Prime, find out everything you need to know about the benefits of Amazon Prime Student.
1. New members get a six month free trial.
For new Amazon Prime Student members only, you can take advantage of a pretty good deal: a six month free trial! Courtesy of Sprint, you can cancel this offer at any time, but once the six months have passed Amazon Prime Student is only $ 6.49 per month. That's almost half the standard price regular members pay – $ 12.99 per month.
2. Try the Calm app free for three months.
Amazon Prime Student members can take advantage of an exciting offer that can also benefit their mental health. Get the first three months of the Calm app for free! Then, each month after, Amazon Prime Student members only pay $ 8.99 per year, unlike regular members who pay $ 69.99 per year.
3. Free food delivery with Grubhub is included.
Grubhub Plus Student has partnered with Amazon Prime Student for a revolutionary collaboration: Free Food Delivery! All you need to do is sign up for Amazon Prime Student, activate the Grubhub Plus Student offer, and then take advantage of the free Grubhub Plus membership (which typically costs $ 9.99 per month).
Members also get unlimited free shipping and earn 10% Grubhub Plus money on all off-campus pickup orders. Grubhub Plus Student will also make a matching donation to a good cause, at the same price as the order.
4. Get a free month of 24/7 homework help with Course Hero.
Course Hero is an online resource for homework help, and Amazon Prime Student members get one month free! Members get help with manual work, practical problems and even have access to online tutors. After the first month of the free trial, Course Hero will reduce the monthly fee from $ 39.95 to $ 9.99 per month.
5. Get up to 10% discount on flights and hotels.
Go somewhere? Whether you have to go to school away from home and need to come home for vacation or just planning a #SpringBreak trip, Amazon Prime Student members can get up to 10% off flights and bookings. hotel with Student Universe. Members get up to 10% off already discounted flights, get 10% off hotels in the form of an Amazon gift card, and get free premium customer service with every booking.
6. Take advantage of exclusive offers at Amazon Warehouse.
Amazon Warehouse is the online retailer's digital warehouse for quality second-hand items, used or unwrapped. Amazon Prime Student is currently offering $ 5 off the first purchase from Amazon Warehouse with the code 5OFFAW, but you can also find great discounts on Amazon Warehouse even without a coupon.
7. Stream Amazon Prime Video content for free.
A lot of us have Hulu or Netflix, but paying for multiple streaming services when working on a student's budget can be pretty tight. Fortunately, Amazon Prime Video content is free and unlimited for Amazon Prime Student members. Members also get premium Prime Video channels for as little as 99 cents per month.
8. Access Lightning offers earlier than others.
We all love Amazon.com's Lightning offers, but as an Amazon Prime Student member you get even more perks associated with this perk. Members get early access to the offer 30 minutes before Lightning offers activate for everyone else!
9. Unlock ad-free access to Prime Music.
In addition to the Amazon Prime Student membership, members unlock unlimited, ad-free access to over two million songs, including hundreds of Prime playlists and Prime stations through Prime Music.
10. Access unlimited photo storage on Amazon Photos.
We all know how much storage photos can take. With Amazon Prime Student, members get unlimited, free photo storage through their Amazon Photos app and 5 GB for video.
11. Get free Twitch.tv channel subscriptions.
Through Amazon Prime Student, members also get access to Prime Gaming, free in-game content, and exclusive emoticons on Twitch.tv. Not to mention, during the free trial, members receive a free subscription to a Twitch channel. On top of that, for every 30 days that you are a Prime member, you will receive another free Twitch channel subscription.
Check out Amazon Prime Student today.
Newsweek may earn a commission from the links on this page, but we only recommend products that we support. We participate in various affiliate marketing programs, which means that we may receive commissions on products chosen by the editorial staff and purchased through our links to retailer sites.