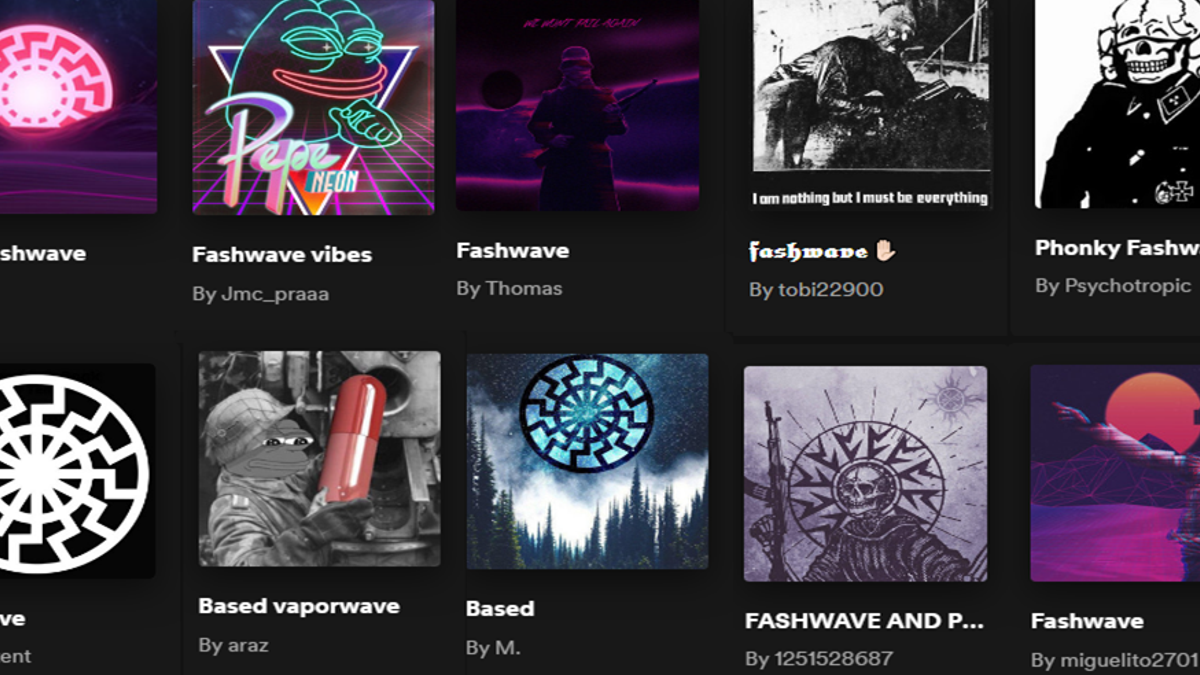 A look at Spotify's growing white supremacist content problem
The Anti-Defamation League's Center on Extremism highlighted how white supremacist content is flourishing on Spotify across multiple music genres.
The report focuses on how Spotify updated its anti-extremism policies based on past reports. But these policies do not seem to be applied with regularity because the extremist content still exists. One problem is that problematic content can only be reported on the Spotify desktop app – there's no feature to report content via mobile.
The CoE report identified white supremacist bands in several musical genres and subgenres. The three most popular white supremacy subgenres on Spotify are flashwave, anti-communism rock, and National Socialist black metal.
What is Flashwave?
Fashwave is a subgenre of the vaporwave electronic music movement. It was created to spread the ideology of white supremacy, with its name derived from the word "fascism". Spotify, the son of the Fashwave group, includes Ironmench, Elessar and OBNX.
What is Rock Against Communism?
This subgenre of punk is full of songs that promote white supremacist ideology such as anti-Semitism and racism. RAC bands on Spotify include Kushfrost, Pugilato NSHC and 13 Knots.
What is National Socialist Black Metal?
This subgenre of black metal focuses on promoting the ideas of fascism and white supremacy within the metal community. Some of the artists who are part of this movement include Wiking 1940, Mayhem and Übermensch. Many of the ideas communicated in the lyrics of their music promote extremism, violence and war.
The Anti-Defamation League says not only is white supremacist content flourishing on Spotify, but these groups are becoming "verified" artists on the platform. Spotify-verified artists can expand their fan base with additional tools. Some of the verified artists with ties to extremism include Pugilato NSHC, DJ Dark Matter and Wiking 1940.
Following the ADL report, Spotify responded by removing music from Wiking 1940 and Pugilato NSHC. Spotify users can search for the music, but it's not currently playable on the platform. But many user-generated playlists still feature Nazi symbolism.