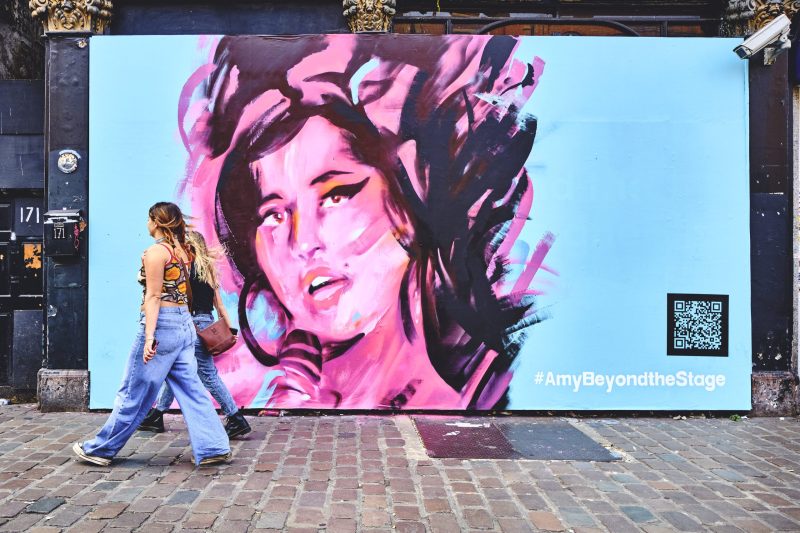 a story of mourning and growing up
As part of the Brixton House Housemates Festival, an artist tells a story about how grief can stay with you on her show, I Miss Amy Winehouse.
The power of Amy Winehouse could be felt throughout the life of Suchandrika Chakrabarti.
Back to black was the soundtrack of his youth, running around Camden with his friends and the music was similar to the vinyl records his parents owned, as was Winehouse's signature beehive on his mother's hair.
But Winehouse's influence wasn't just present in Chakrabarti's teenage years, she first discovered it while flipping through music channels, then later realized how close she felt to someone she didn't know.
Chakrabarti praised the accessibility of Winehouse's music, the nostalgia for Love is a losing game and the melancholy but joyful air of Tears dry on their own.
She said, "This music is just timeless, it just hasn't aged. For me, what she could do was take pain and grief and make art out of it.
"It makes his music so moving, so accessible, we've all been there in at least one of his songs, we've all been one of those people."
While this isn't Chakrabarti's first show, his comedy and stand-up career didn't begin until the pandemic began.
She hopes to upset regular stand-up, in addition to taking us on a journey back to her youth on Amy Winehouse's Back to Black soundtrack, she will bring quizzes and closeness to her audience.
Although Chakrabarti's original intention was to turn her story into a novel, she realized that the medium of a live performance could actually be part of the story.
She explained: "I wanted to try getting up for years but I worked in journalism and my hours were all over the place. There was never really time to commit to something like getting up, I don't didn't really know where to start.
"For me, it's definitely important to talk about Amy and reassess the way she was treated and the headlines around her.
"But also, there is not my 20 years without the music of Amy Winehouse and also without being a fan of her.
"It was really impressed with her true genius, I wondered how she did it and I wish I could have done something like that myself.
"Without giving away my show, if we're talking about grief, if we're talking about death, what I have to do on my show, I would say it's more about the joy that you find years later.
"On the 10th anniversary of Amy's death last year, there was a lot of joy and people had a lot of fun talking about her even though her end was way too soon and it was very sad. There has a bit of unfinished business around it and I think people really want to talk about it.
"The live format is another way to deal with grief and loss, there is nothing more vivid than a live performance."
I Miss Amy Winehouse will be at the Roommate Festival May 3-4 at Brixton House.
Featured Image Credit: Exhibition Identity by Studio Moross