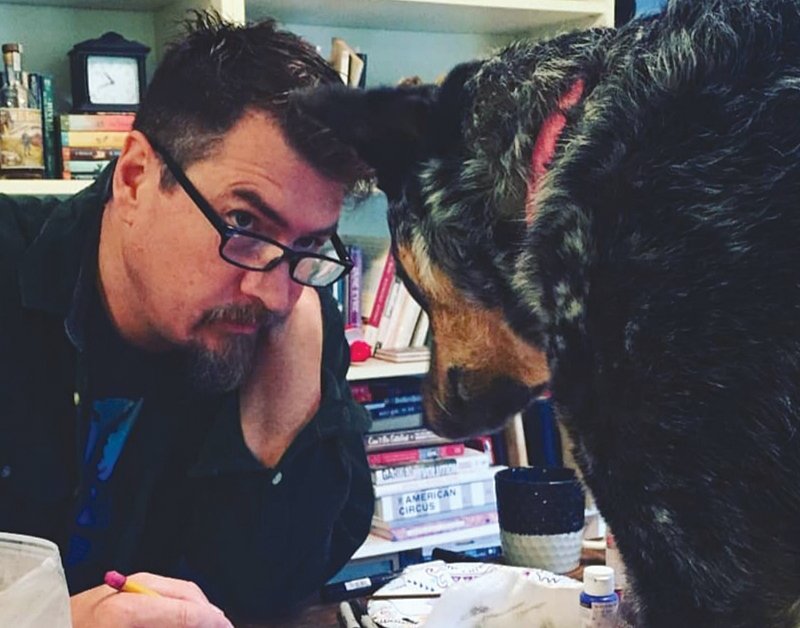 A woodcutter on display at the Bishop Gallery
[ad_1]
A Putnam County woodcutter will showcase his work at the Mary Bishop Memorial Gallery at the Crawfordsville District Public Library in an exhibition that opened this week.
Mr. Rees is a nationally recognized artist whose projects are in the permanent collection of the Indiana Bar Association, the Putnam County Historical Society and the Putnam County Museum. Her work is also presented at Athens Arts and other galleries in the eastern United States. He owns the independent Wildwood Press.
The show opens August 19 and continues through September during regular library hours.
Rees studied his craft under the guidance of St. Louis master printer Tom Huck, who built an following with his large-scale satirical woodcuts. The technique involves carving an image into a block of wood, inking the wood and then transferring the image to paper.
"For much of my adulthood, I tried to relearn what every five-year-old understands about color and composition," Rees said.
A limited quantity of works by Rees will be on sale at the lending counter during the exhibition.
Artists or groups of artists interested in exhibiting their work at the gallery in 2022 should contact the gallery coordinator at 765-362-4618.
[ad_2]