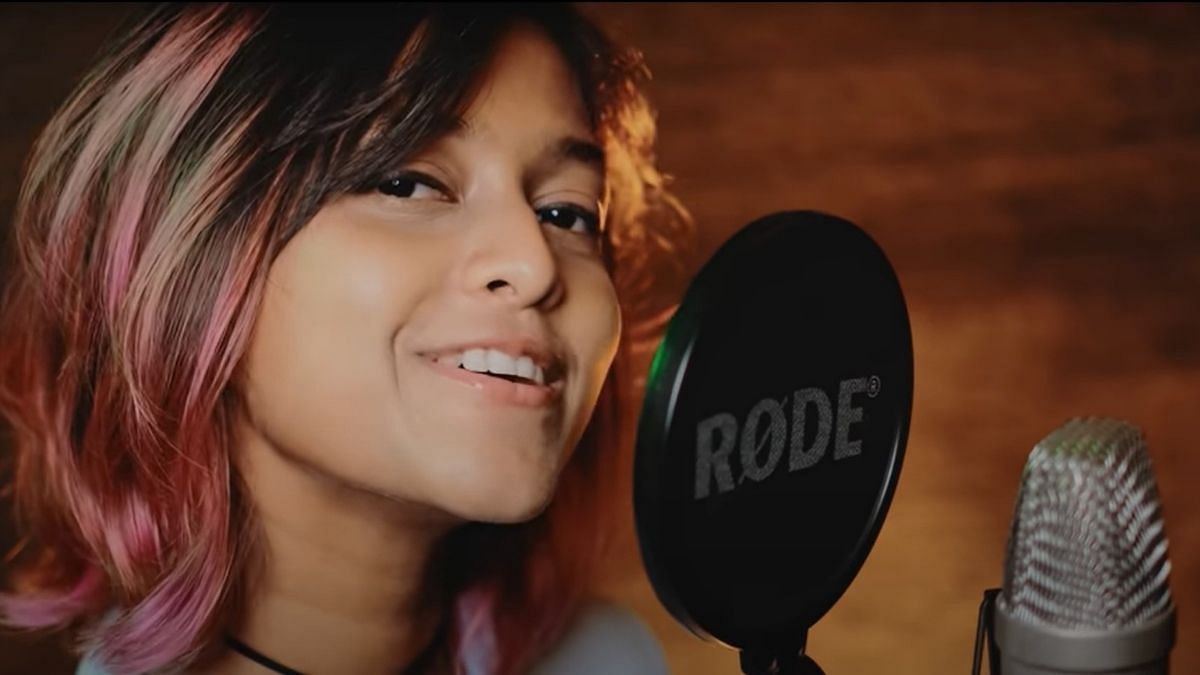 Amitabh in Salman – this 29-year-old Sri Lankan singer made Indian stars groove in 2021
HHow would you define "success" for a musician? That their song receives millions of views on YouTube? Or superstars like Amitabh Bachchan and Salman Khan can't stop listening to it on repeat? Or that it became the hottest song of the year on social media? Yohani De Silva, a 29-year-old singer from Sri Lanka, saw it all happen with her song 'Manike Mage Hithe"in just seven months. 2021 might have been a bland year for many of us, but for Yohani, the feeling of overnight fame she's received this year, especially from India, never grew. is not yet felt.
Yohani always thought accounting was her Plan B. After graduating in Logistics and Masters in Accounting, she never thought that the transition to music would be an easy task.
"Switching to music is something we don't even learn in school. Music is considered an extracurricular activity. No one teaches us to be an artist or a musician. I think this has been the biggest challenge for me. But what matters is that you are happy with what you are doing, "she said in an interview, encapsulating pretty much the sentiments of any other Indian millennial or Gen Z passionate about the arts.
---
Also read: The Modi era gave birth to its own Azadi songs – "Bella Ciao Wapas Jao" to "Kaagaz Nahi Dikhayenge"
---
Make the celebrities dance
The 29-year-old was not known in India until August this year, but it all started when the cover of the Sinhala song, originally created by Sangeeth, Satheesan Rathnayake and Dulan ARX in 2020, translated into by "baby in my heart", started trending on the reels. On August 15, one of Hindi cinema's biggest superstars, Amitabh Bachchan, shared a video made by his granddaughter Navya Naveli showing her dance of 'Jahan teri yeh nazar hai'edited and perfectly synchronized to the Sinhala song. He wrote: "Manike playing on repeat all night … can't stop listening to him … SUUUPPEEEERRRB."
In October, the Sri Lankan singer grooves actor Ranveer Singh and teaches Salman Khan lyrics on Bigg Boss. The song has already garnered 196 million views on YouTube in just seven months and nearly nine lakh reels have been created on Instagram. From Parineeti Chopra to Jacqueline Fernandez and Tiger Shroff, various Bollywood celebrities have followed the song. The singer has already signed for a song in Ajay Devgan's upcoming film Thank God and also recorded another Hindi song for the film Shiddat.
Besides celebrities, the song has also inspired musical artists from all over India to cover it in their language. It has so far been sung in at least 21 different languages ​​in India, from Santali to Dhivehi. 'Manike Mage Hithe'has also marked its presence around the world. A video of young Ukrainian violinist Karolina Protsenko playing the song on her violin has also gone viral.
---
Also read: Urdu sounds disappear from Bollywood songs
---
No formula to go viral
Short video formats grabbed everyone's attention in 2021. After TikTok was banned in India, which was one of its biggest markets in the world, the "desis" shifted to Instagram reels, which have taken the Internet by storm. Whether it's Yohani's song, "Bachapan Ka Pyar" by Sahdev Dirdo or "Pawri Ho Rahi Hai" by Pakistani influencer Dananeer Mobeen, no one really knows what is cracking Gen Zs and becoming a viral trend.
'Manike Mage Hithe'was also picked up on reels in India and also rose to popularity on YouTube and Spotify. Listening has increased tenfold on Spotify and Yohani's followers grew up by more than 80 times. She is the first Sri Lankan musician to have more than three million subscribers on YouTube. The song was on the YouTube charts for top music videos for 11 weeks.
However, not all viral trends translate into great success for an artist. We have seen a few examples in recent years of how it ended up crumbling – whether it was the fame of "Teri Meri Kahani", Ranu Mondal or the Baba of "Baba Ka Dhaba", not everyone gets not as successful and continues to dominate people's hearts like Yashraj Mukhate did. After his' Rasoda 'meme video went viral in 2020, he came up with back-to-back viral tracks like'Kya Karun Main Itni Sundar Hoon'and' two pieces only ', etc. Yohani, however, continues to tour various cities in India for musical performances and we hope that she can build on her viral success and continue to produce hit numbers.
Views are personal.
(Edited by Srinjoy Dey)