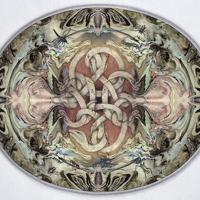 Cooperative d'artistes presents two of its new members in 'Environment: Between Sea & Sky' | Arts & Living
WESTERLY, RI – When artist Janet Maher and her husband were traveling the towns of Rhode Island to find their new home, they were immediately drawn to Westerly – for several reasons, but in part because of the Westerly Artists' Cooperative Gallery .
"As soon as I saw downtown Westerly I was like, 'Oh my God, this is where we need to be,'" Maher said. "I started looking at all of this and researching and walking around, and I immediately saw the art gallery and thought, 'There's even an art gallery here!' So it was all part of the grand plan.
Now Maher is both a Westerly resident and a co-op member – and this month she's exhibiting her work as a featured artist in her February 2022 exhibition.
Entitled "Environment: between sea and sky", the exhibition will run until February 27 at the gallery (14 Railroad Ave., Westerly). It's partly a celebration of the beauty of Westerly, and it coincides with the co-op's 30th anniversary, said publicity committee member Helen Roy.
The exhibition also represents a renaissance for the gallery, Roy said, as it has significantly reduced its offerings during the COVID-19 pandemic.
"Little by little we are doing more and more," Roy said. "I think this show, in particular, is like, 'We're back, and we're back full steam ahead.'"
Maher is one of two featured artists on the show, and the other is artist John Craig. Both Maher and Craig are relatively new members of the gallery, as Craig joined the co-op in June 2021 and Maher joined in September of the same year.
As star performers, each gets what Roy called "prime real estate." Their works are displayed on large panels at the entrance to the gallery, and they can display more than a dozen pieces – rather than two or three, like the other 40 artists displaying works in the exhibition.
Among the 14 pieces that Maher has chosen to exhibit is a series called "Prayer for the Earth", made up of three drawings – each depicting creatures, insects and worms – as well as a book which, according to her , looks like a "long, elongated accordion.
The show's environmental theme lent itself well to Maher's work, as she prioritizes sustainability in her works.
Often, Maher said, she creates pieces using materials most people would throw away. She will take waste printer toner and bake it on a piece of paper, and she will use scrap materials to make a collage.
"It's usually the kind of stuff that people throw away," Maher said. "I tend to work with this kind of source; something no one but me would save.
While Maher's work relates directly to the theme of the show, Craig's pieces are more abstract.
Craig, who calls himself a painter of Abstract Expressionism, said the pieces he exhibits at the show – with the exception of two flower paintings – are more abstract than figurative.
Most of what he paints is more "an expression of raw emotion", he said, rather than a depiction of a person, place or thing.
"When I paint, I feel something, and it reflects," Craig said. "It can be deep, it can be very idiosyncratic, but it's usually reflected in the work, and that's one of the reasons they don't all look the same."
In fact, Craig said that many times people who express interest in his paintings have trouble determining which piece they are referring to.
Craig's pieces may not necessarily adhere to the theme of the exhibit, but Roy said she was thrilled he was bringing his unique style to the exhibit as a featured artist.
"We have two really interesting new artists. Which is really exciting, for a co-op, to bring in new artists whose work is really different from everyone else's," Roy said of Craig and Maher. "It really complements all the artists that are already there."
Roy, too, exhibits works in the exhibition. His piece, titled "Watch Hill Sky", is an abstract oil painting that depicts Watch Hill at sunset. She calls it an "abstract seascape" and says in it she highlighted the colors and feel of a sunset, rather than specifically depicting Watch Hill.
Although "Environment: Between Sea and Sky" takes place in February, many of the pieces featured – including Roy's "Watch Hill Sky" – focus on summer rather than winter.
But that's fine with Roy. In fact, she was happy to remember summer while working on her painting.
"I was like, 'This is what I want to watch right now,'" Roy said. "I want to think about summer, the beautiful sunset and Watch Hill."