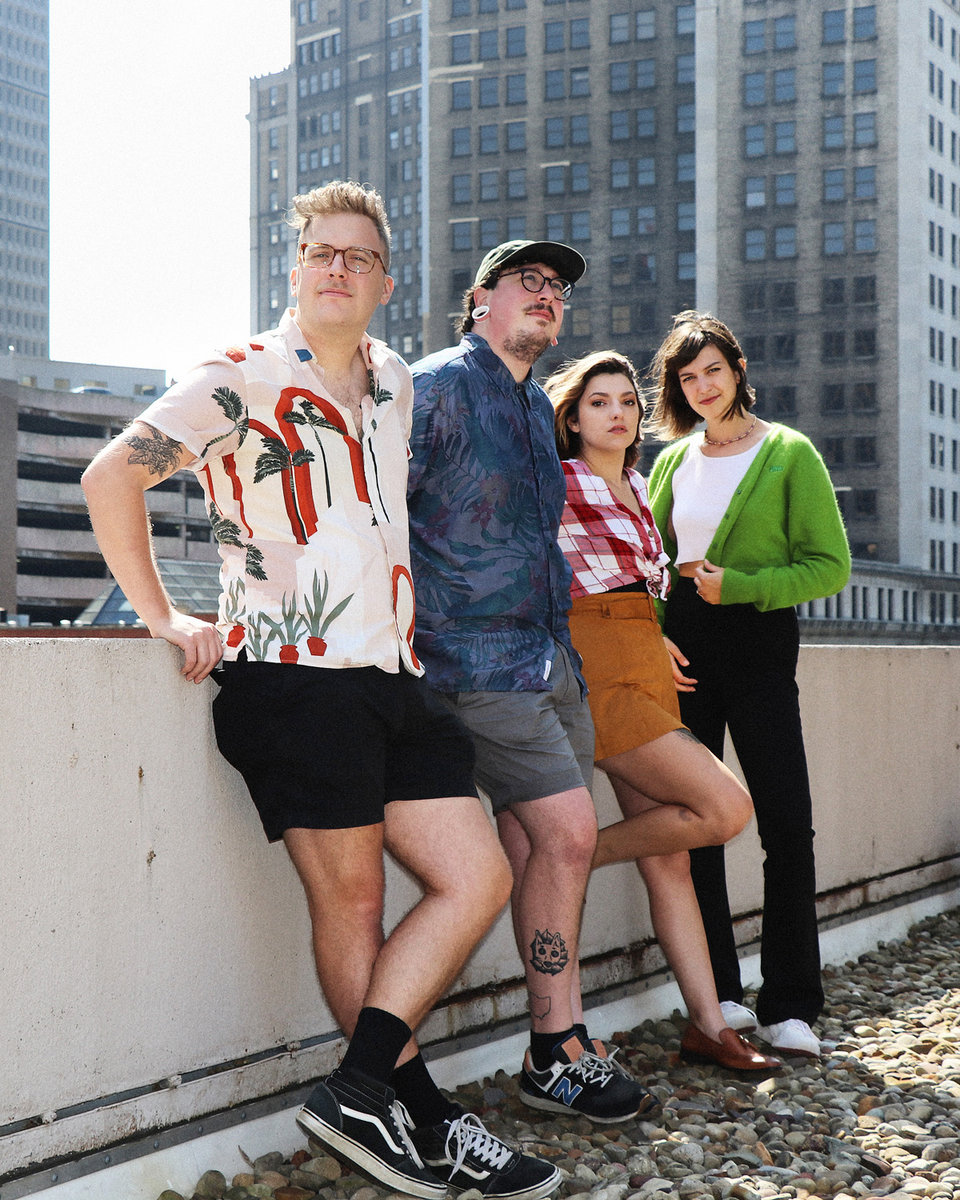 First video: Biitchseat – "I will always think of you"
Post : by the editor
Cleveland's Biitchseat is about to have a big year. The band prepares to drop their supersized Float, an indie pop record that sums up everything the band does in 35 minutes. It's a real big step forward for the band, and today we're thrilled to bring you the latest taste of the LP: the album's fainting opener "I'll Still Be Thinking of You." .
Singer/guitarist Talor Smith immersed himself in writing and filming "I'll Still Be Thinking of You" and its video; she explains:
The video was another really fun collaboration with our dear friend Connor Hadley (he/they) who was also responsible for our "Bathroom" and "Anti-Depressed" music videos. We were super excited and lucky to bring in our dear friend Marvin Dumas (he/they) to be our star for this.
"I Will Always Be Thinking Of You" is essentially about how my personal trauma has caused me to anticipate several stages in social situations, and how that affects (or how I fear it will affect) the relationships I have. I constantly fear that my form of thinking is potentially manipulative, because I am always a few steps ahead. It's completely normal to treat friendships like a game of chess to protect yourself and get the outcome you want out of it, isn't it?
It's also how hard I tend to love and how easily thoughtfulness can become overbearing. These are all things I'm working on!
We thought the easiest and most visually relevant way to represent this concept was to make a break. We see a couple at the end of their story, and we use colors (blue and red) as a division. Marvin, all in blue, represents what I wrote above, and Connor (red) describes what I always worry about on the other end of this relationship being overworked, dismissive, and accomplished. Through symbolism (roses, candles, tug of war, change of seasons, color) we watch the chapter close on relationship (purple). At the very end, Marvin lets go and gives Connor the part of himself he was clinging to (lipstick), allowing him to break free from this relationship.
Check that out below, and if you like what you hear, be sure to grab a copy of Float:
Float out May 27 via Refresh Records.
---
—
Zac Djamoos | @gr8whitebison
---
The Alternative is ad-free and 100% supported by our readers. If you would like to help us produce more content and promote more great new music, please consider donating to our Patreon pagewhich also allows you to receive some nice benefits like free albums and The Alternative products.