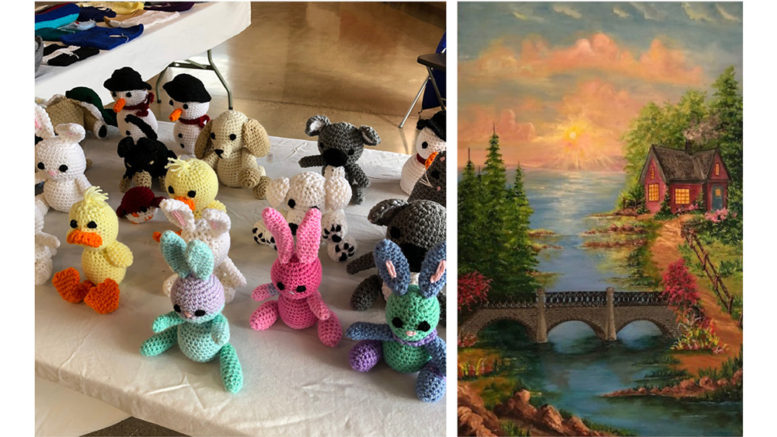 Fishers Arts Council Presents 'Art of the Emerging Artist' for December Exhibition – Hamilton County Reporter
[ad_1]
The Fishers Arts Council (FAC) opened its December exhibit on December 1 with a collection of paintings, pottery, jewelry and crochet animals by a group of emerging artists. These are artists who are new to the art scene at Fishers but certainly deserve gallery exposure.
The exhibition is open on weekdays, excluding public holidays, from 8:30 am to 4:30 pm A reception will take place from 6 pm to 8 pm on Friday, December 10 and will be free and open to the public. There will be approximately 60 2D and 3D works of art on display during the exhibition.
In addition to the visual arts, two local groups will be honored at the reception. From 6 p.m. to 7 p.m., Typique Summer will perform, and Frederic & Ronza from 7 p.m. to 8 p.m. Typical Summer is an Indianapolis based duo with Cassandra Leigh on vocals / ukulele / keyboard and Toru Kikuchi on guitar / vocals. Frederic & Ronza, originally from Grand Rapids, Michigan, moved to Indianapolis in 2019. A soulful duo that offers strong harmonies, they perform original works and covers.
If you would like more information about FAC, please plan to attend the reception. Someone from AEC will be happy to talk to you about being a member of the board of directors, a patron or a volunteer.
[ad_2]