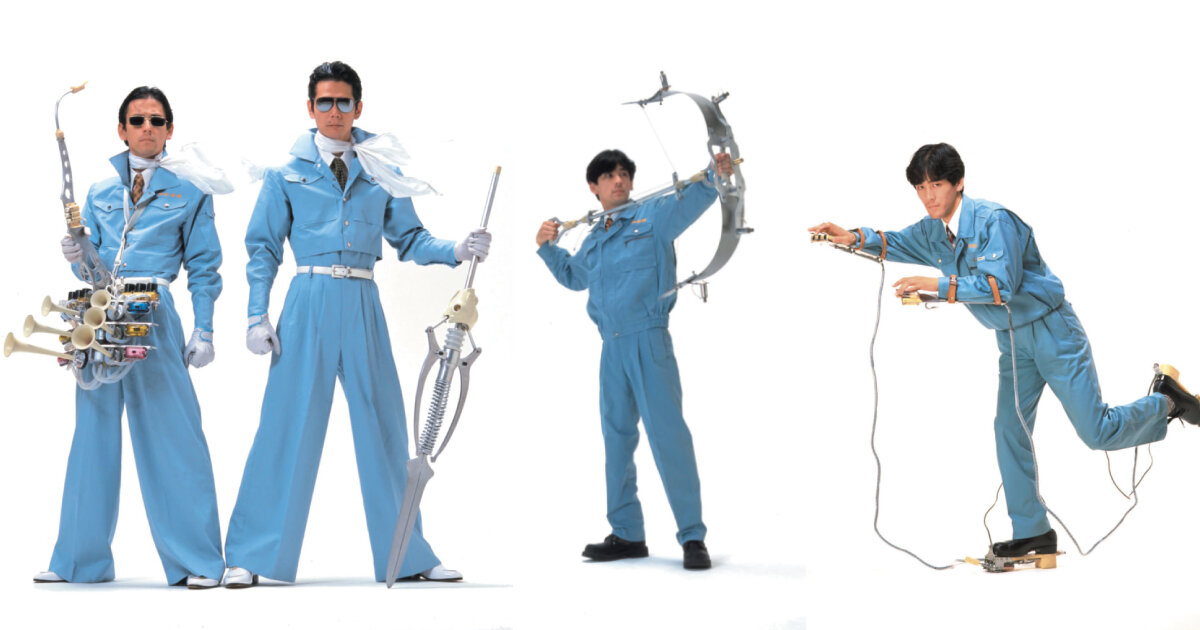 Japanese duo Maywa Denki create computerized, self-playing musical instruments
Maywa Denki
The Masamichi brothers and Nobumichi Tosa are the masterminds behind the Maywa Denki collective. A myriad of ways to describe them spring up, but never settle into one: performers, inventors, physics enthusiasts, art breakers, and musicians. The brothers took their collective name from their father's totem in the story.
A factory owner, Mr. Tosa has manufactured electronic parts and supplied them to electronic brands such as Panasonic and Toshiba. His company met its ultimate fate in 1979 when it went bankrupt, failing to fight the oil crisis of the time. Rather than bury his story, hidden and unknown, his sons awakened their musical and artistic ingenuity and brought back his namesake by forming their band.
Growing up, the Tosa brothers were surrounded by their father's business and influence. Their family and household figure raised them in a way that piqued their interest in electronic components. As they get older, they discover a penchant for music and play with it until they decide to combine their passion for music and musical instruments with physics.
The brothers recognize the blood of their engineer father running through their veins. As artists, they have long understood the difficulty of expressing themselves in front of their audience. To free them from self-restriction, they adopt the style of an electrical store and give birth to Maywa Denki.
pictures of Maywa Denki
electronics stores uniform
From their instruments to their stage outfits, the brothers draw their aesthetic and musical philosophy from electronics stores. Baggy pants, one-button jackets and cropped tops, all in blue, became their signature look. Inside their outfits, a white shirt and tie complete their gear. The group wears the uniforms of post-war employees in factories and electronic stores not to work, but to perform on stage.
Funky, xylophone sounds articulate the band's rock genre softened by their almost monotonous baritone vocals that create a lush, complementary production. Excerpts from their music videos of the past see through wires and interconnected devices the instruments that make them produce sounds without needing anyone to play them.
The instruments they use are part of their Tsukuba series that the duo created, a range of musical instruments that run through attached electronic parts. When connected to a computer, the instruments can work on their own, creating a theatrical performance that accompanies the duo.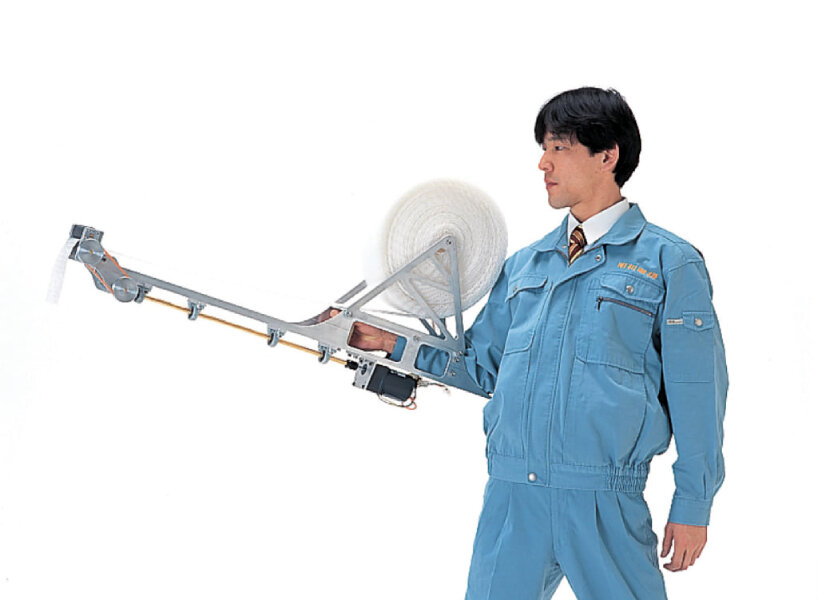 Japanese duo Maywa Denki create computerized, self-playing musical instruments
Self-playing instruments
Musical instruments founded the lineage of the Tosa brothers. In fact, they also created Otamatone, a tactile electronic music synthesizer that looks like a hybrid flute and saxophone. The duo became so interested in percussion and electronic music that they presented their Tsukuba Series. They invested their time exploring how they could merge the two until they designed the collection.
Their Edelweiss, a self-playing marimba with flowers, unfolds when they play the music and folds up when it stops. The Otamatone, a musical instrument attached to the musician's back, is controlled by electronic finger snaps. Semons, a singing machine with a diaphragm, supplies air to her artificial rubber-based vocal cord, regulated by computer software.
Based on these elements alone, Maywa Denki's computerized music – synthesizers and all, thanks to their curiosity to infuse electronic pieces of their father's story into their craft – produces the desired sounds using the electricity, coupled with their vision to keep their lineage alive.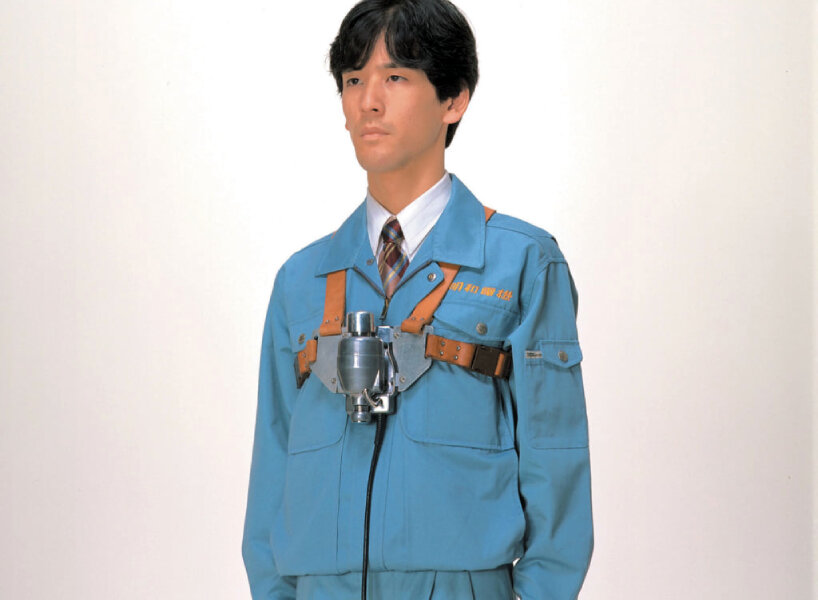 the Masamichi brothers and Nobumichi Tosa are the brains behind the Maywa Denki collective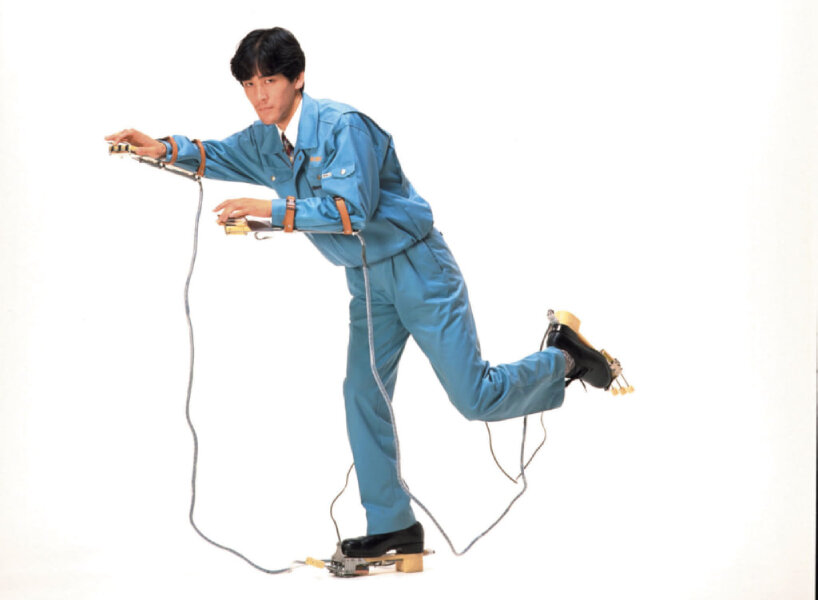 the brothers derived their collective name from the name of their father's factory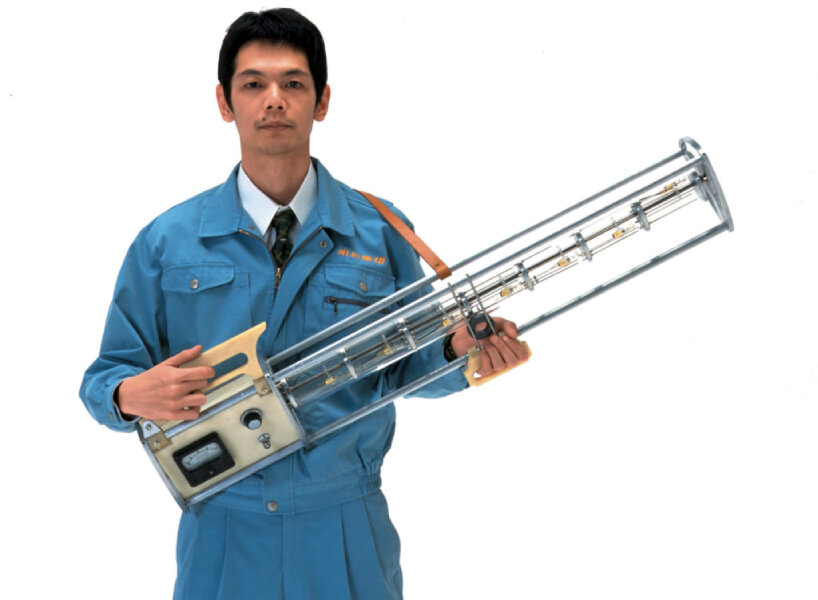 electronic parts are also attached to their musical instruments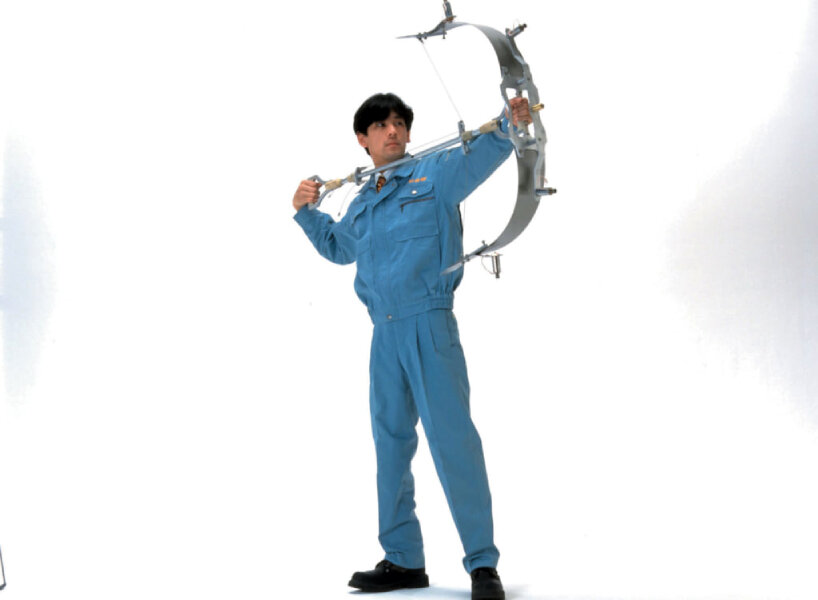 with the help of computer software, the instruments can work alone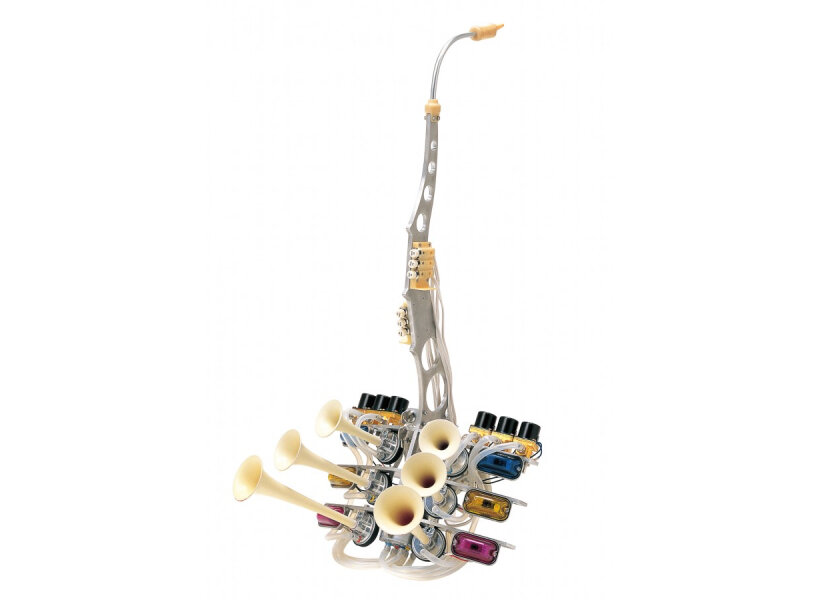 air horn in the shape of a saxophone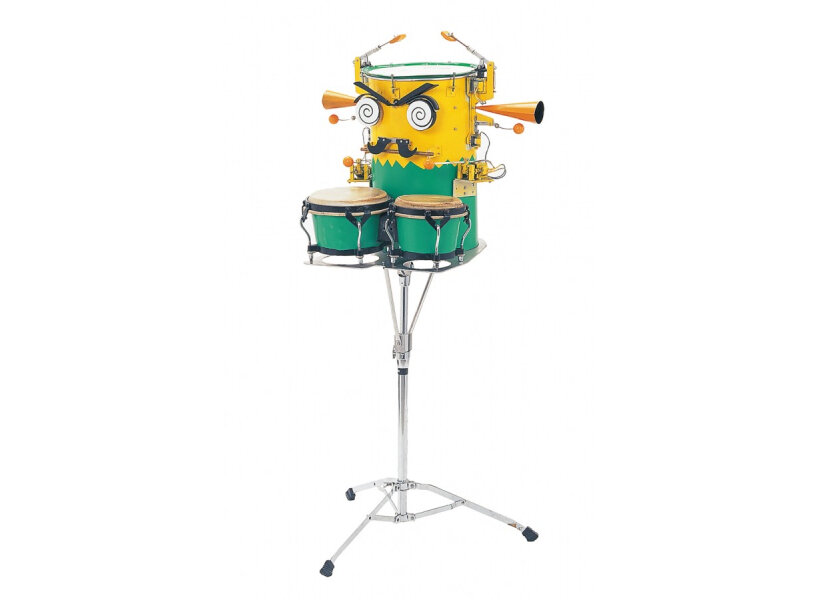 brazilian percussion robot with a surdo head, agogo ears, guiro eyes, triangular mouth and bongo arms
project info:
Name: Tsukuba instruments
bandaged: Maywa Denki
location: Japan
series: Tsukuba
Matthew Burgos | design boom
May 11, 2022