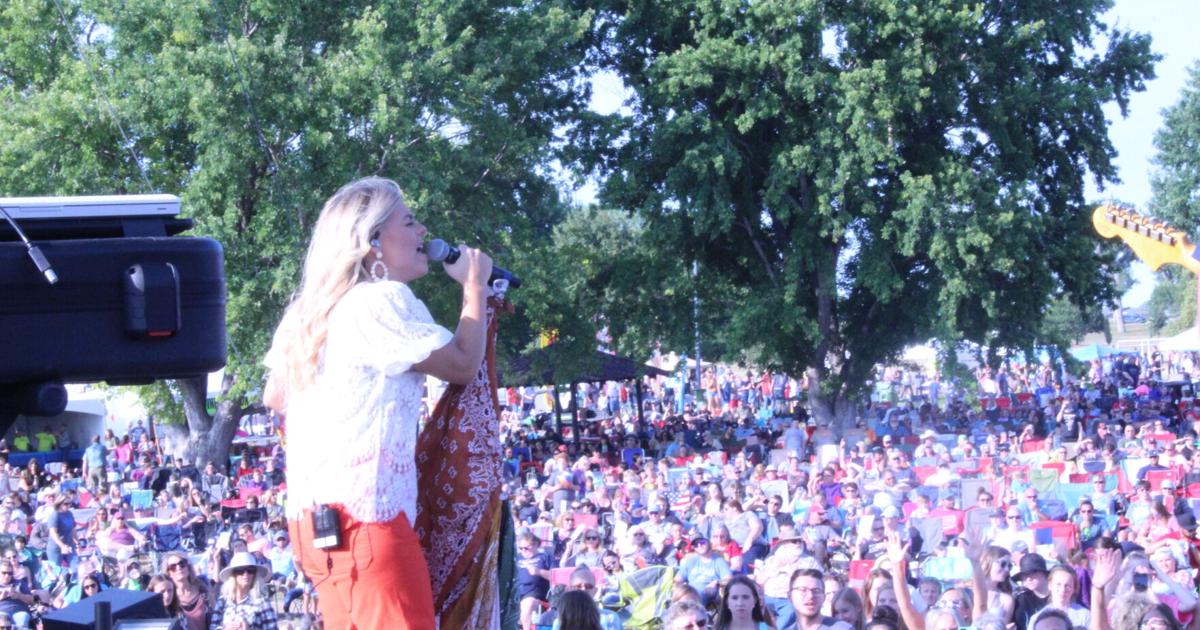 Livin' Out Loud turns 10 this weekend | New
Lake Helen, located on Lake Avenue, will vibrate for Jesus this Saturday, as thousands of visitors converge on Gothenburg for the 10th annual outdoor concert Livin' Out Loud. Featured artists this year include Ben Fuller, Jonathan Traylor, Apollo LTD, Anne Wilson and Zach Williams. Before headliner Zach Williams takes the stage on Saturday night, a special message will be delivered by Lincoln Murdoch.
Then on Sunday morning August 21, everyone is invited back to Lake Helen Park for a community worship service, led by Jonathan Traylor with a message from Lincoln Murdoch. Bring your lawn chair and cash for the vendors – there will be plenty of food selections to choose from!
Parking will be available on the rodeo grounds and on side streets around the park. The concert kicks off at 4:45 p.m. on Saturday, so bring the family and plan to spend the day.
Livin' Out Loud was created from a vision of community members in Gothenburg who asked "why not?". If people can close the streets for a block party, why can't we close the streets to glorify Christ?
In 2012, the first community event took place in downtown Gothenburg with over 450 participants. From there, the vision grew to include worship groups and speakers, all in the name of Jesus. In August 2013, Livin' Out Loud hosted the first free outdoor community-wide concert featuring North Tenth Avenue with over 3,500 attendees. In 2014, Gothenburg was fortunate to host For King & Country, Love & The Outcome and Building 429, with guest speaker Heath Kramer from MyBridge Radio.
The following year, 2015, was another exciting year with Matt Maher, Francesca Battistelli, Unspoken and Veridia. In 2016, the board was delighted to present The Newsboys with Meredith Andrews, Digital Age, Stars Go Dim, 7th Time Down and emcee Keith Becker. Tenth Avenue North returned in 2017, featuring Danny Gokey and the Sidewalk Prophets. The 2018 lineup included Matthew West, Britt Nicole, Colton Dixon, Zach Williams and I Am They.
In 2019, featured artists were For King & Country, Sidewalk Prophets, Todd Dulaney, Lovecollide and The Lasting Hope. Of course, everyone stayed home in 2020, but the event was back stronger than ever in 2021 with Skillet, Cain, Anne Wilson, All The Noise and Britt Nicole.
The Livin' Out Loud board says its goal is to help unify the body of Christ in worship and outreach to those who have not heard the gospel. This event is organized by the community of the disciples of Christ, for the community.
"If you like what we do and want to get involved, we would love for you to join us in our own backyard mission field."
For more information, visit livinoutloud.org.