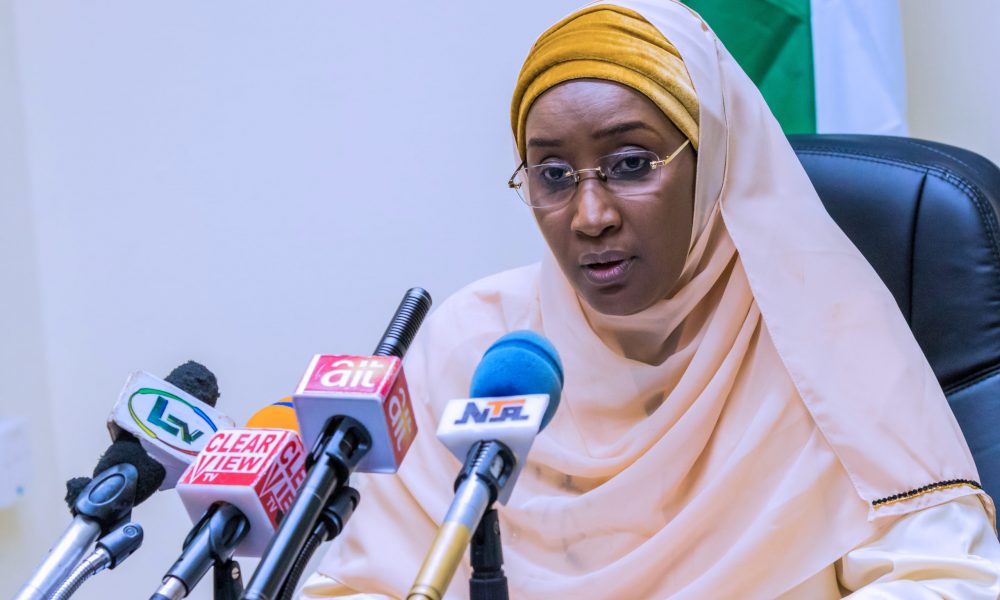 Minister Provides Update on CBN Loans for Outgoing Npower Beneficiaries
Minister of Humanitarian Services, Disaster Management and Social Development, Hajiya Sadiya Umar Farouq reiterated the government's commitment to provide business start-up loans to interested and qualified N-Power beneficiaries.
According to the minister on Thursday, her department is working with the Central Bank of Nigeria (CBN) to make funds available and disbursement should be made before the end of the first quarter of the year.
Naija News reports that she made the point during an interview with journalists during the weekly ministerial press briefing organized by the presidential media team.
According to her, up to 300,000 elders NPower beneficiaries who will be trained in different skills will get the CBN loans.
She said: "Yes, we have an exit strategy, which we associate with the Central Bank of Nigeria. And out of those 500,000, about 300,000 have indicated their interest in participating in an exit program where you can be trained on different skills, skills of their choice and they will be given loans from the Central Bank of Nigeria, to get them started their business.
"That, we have gone far. We are in the process of training those who have shown interest. And I am sure that before the end of this quarter, these people will receive these loans from the CBN.
"As a government agency, the ministry, we don't give loans. So we need to partner with institutions that can do that.
"Unfortunately some of these people weren't very wise about their savings, but for anyone who's really serious, most of them saved.
"Around 109,000 of N-Power beneficiaries have become entrepreneurs. They are now labor employers and we have evidence of this which can be provided to you.
"It's a very commendable program, and people have benefited from it and people are supported. And we have an exit strategy. And we're on and it's an ongoing process.
It will be recalled that in January 2022, the Federal Government of Nigeria issued a notification to all beneficiaries who have left the N-power program regarding the proposed NEXIT training.
The statement posted on the official Twitter account of the Federal Ministry of Humanitarian Affairs and Social Development stated that the first batch of NEXIT training would begin in February 2022.