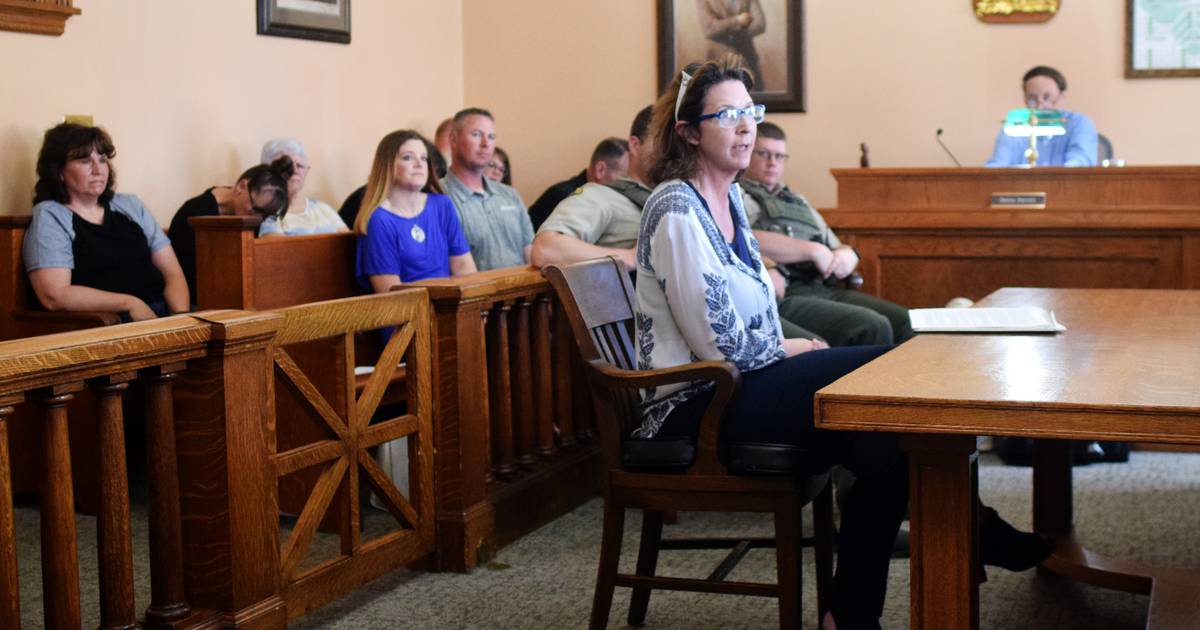 Music festivals get county permission pending conditions – Newton Daily News
Wild Cat Country Fest volunteers applied May 10 for the county's permission to use the courthouse lawn to accommodate spectators at its downtown music festival, which recently changed venues, much to the chagrin of some business owners and some members of the supervisory board who felt "blind".
Although the Jasper County Board of Supervisors approved the organizers' request by a 3-0 vote, the group had to meet certain conditions.
To use the courthouse lawn, organizers must present proof of liability insurance, enter into an agreement with the county to cover any damage to the courthouse grounds, obtain 75% membership of business owners nearby at the festival and receive city approval to use the north and west sides of the plaza.
The Fierce Faith Music Christian Music Festival – which takes place the day after Wild Cat Country Fest – has also sought approval to use the courthouse grounds. The supervisory board granted the request with the same contingencies provided for the organizers of country music festivals.
Wild Cat Country Fest Foundation board member Dana VanGilder met with supervisors in person to discuss the matter further and explain what she described as a "prematurely released" press release from organizers announcing the change of location to the town square. without prior authorization.
The press release, dated May 5, said the June 18 music festival could no longer be held on the Fore Seasons festival grounds due to 'inflationary pressures' from buses and the creation of a gravel road. on the ground to allow ambulances or fire engines to enter. the facility in the event of an emergency.
According to the Jasper County website, the May 10 board meeting agenda was released in the early afternoon of May 6, confirming that the organization wanted to speak to supervisors. Jasper County Supervisor Brandon Talsma said he's "not a fan of being caught out" like he was.
"All of a sudden, around 4:30 p.m. Thursday, I'm getting text messages from department heads asking, 'What's going on? "", did he declare. "…I then spend four and a half hours on the phone talking to city officials, county department heads, other elected officials trying to figure out what's going on."
Then on Friday, downtown business owners contacted Talsma to ask what was going on. VanGilder said that was not the band's intention and apologized.
"From our perspective, we're trying to do what we think is good," VanGilder said. "We're not trying to impose something terrible and mean on the community. We're trying to bring something that we feel is really positive that could become an annual event that the community could really look forward to.
Talsma also said the county's director of maintenance was concerned about having thousands of people on the courthouse lawn and damaging it or leaving trash on it for staff to clean up. VanGilder said the volunteers plan to clean up the venue after the concerts.
If, by any chance, the courthouse grounds are damaged during music festivals, VanGilder said the band will replace it at their expense.
Jasper County Supervisor Doug Cupples said he was fine with allowing the courthouse lawn to be used for concerts, saying it was public property.
VanGilder admitted that the venue change is on short notice, but the logistics of holding it at Fore Seasons this time weren't possible with inflated costs and the current budget the nonprofit was working with. Board members suggested downtown might be a feasible venue, citing the past success of RAGBRAI concerts.
Wild Cat Country Fest would have two music stages while Fierce Faith Music has one music stage.
If the festival takes place downtown, VanGilder said it has already been determined that it could not be set up or block First Avenue (the south side of the plaza) or First Street (the east side of the place). At Fore Seasons, organizers of both music festivals expected thousands to attend.
"We determined that (downtown) would be a good option for us. It would save money," VanGilder told the oversight board. "We would only have to sell 1,500 to 2,500 (tickets) instead of 3,000 to 5,000."
In order to hold it downtown, VanGilder said city council member Vicki Wade — another Wild Cat Country Fest board member — told the foundation it needed at least 75% Nearby business owners are in favor of the festival, referring to a yet-to-be-approved special events policy.
At the May 2 city council meeting, elected officials challenged the fairness of the 75% approval of business owners, with some even suggesting it be removed from the policy and special events application. . Otherwise, it could jeopardize events like community parades or the farmers' market, council members said.
Either way, getting approval from business owners could be a challenge for music festivals. Bonnie Terpstra, owner of The Farmer's Wife, was skeptical of the event, telling supervisors she doubted that spectators would buy home decor from her store and then head off to see a concert and have a beer.
"I'm going to be a little affected. Saturday sales are my biggest day of the week when people are off and not working," Terpstra said. "I've been dealing for 15 years with having a bar next to me. You have loud music and alcohol, you have trash, you have vomit, you have fights.
Which, according to Terpstra, caused her to pay more than $5,000 in window repairs over the years she spent next to a bar, in reference to the long-closed dashboard. Terpstra said its customers would not go to its store that day due to limited parking spaces. Terpstra said events like this don't attract customers.
"I've been there for 20 years," she says. "I have seen many events come and go. And that doesn't help… To get this thrown at me through social media, the discovery was very hard for me to swallow, and not considering my business was very difficult.
Julia Prendergast, owner of Fine Things Reclaimed and five downtown properties, said she understands what Terpstra is saying, but argued most businesses won't be negatively affected because concerts won't start until 2 p.m. . Terpstra said its store was open until 4 p.m.
Prendergast suggested that the exposure the concerts will bring to downtown businesses will be invaluable.
"Maybe they'll come back to shop here," Prendergast said. "I think there are maybe more companies that are absolutely for it than against it. Again, I'm sure you'll be talking to all of them. But on that side, great marketing for downtown Newton.
With thousands in the town square, VanGilder argued that businesses would benefit from the event. At the meeting, VanGilder addressed business owners who may have heard 'misinformation through rumour', saying the organizers never intended to offend anyone. .
"We have just made a decision within a week and we are trying to work our way through all the appropriate procedures and channels that allowed this to happen – and they were, above all, our first priority in the discussion. when we first thought of the idea of ​​coming here," VanGilder said.
If potential customers want to visit the downtown businesses on the north and west sides of the square in the morning or on the day of the concerts, VanGilder said they'll have to enter through the two different entrances the band designs. All spectators will receive wristbands at the entrance.
"If they don't have a wristband and they came in assuming they're coming to Uncle Nancy's and then they get their coffee and come out and stand in front of the stage, then we'll ask them to buy a ticket," VanGilder said. "But we're not going to deny people access to businesses."
Supervisors asked if Maytag Park, Legacy Plaza or the Jasper County Fairgrounds in Colfax had ever been considered for new sites. VanGilder said there were parking issues at the park. Legacy Plaza is an option, but it doesn't allow Fore Seasons owner Dawn Peters to be in charge of liquor licensing and sales.
VanGilder said Peters put a lot of time and effort into organizing the event, so the band wants to keep Fore Seasons in the picture somehow. Peters has publicly stated that although she is disappointed with the venue change, she still supports the concert and encourages everyone to attend.
"We try to put that together. We believe we can," VanGilder said. "We worked on the numbers. As long as we can do a good, tough marketing campaign and have the support of the community, I think we can make it happen.
Contact Christopher Braunschweig at 641-792-3121 ext. 6560 or [email protected]