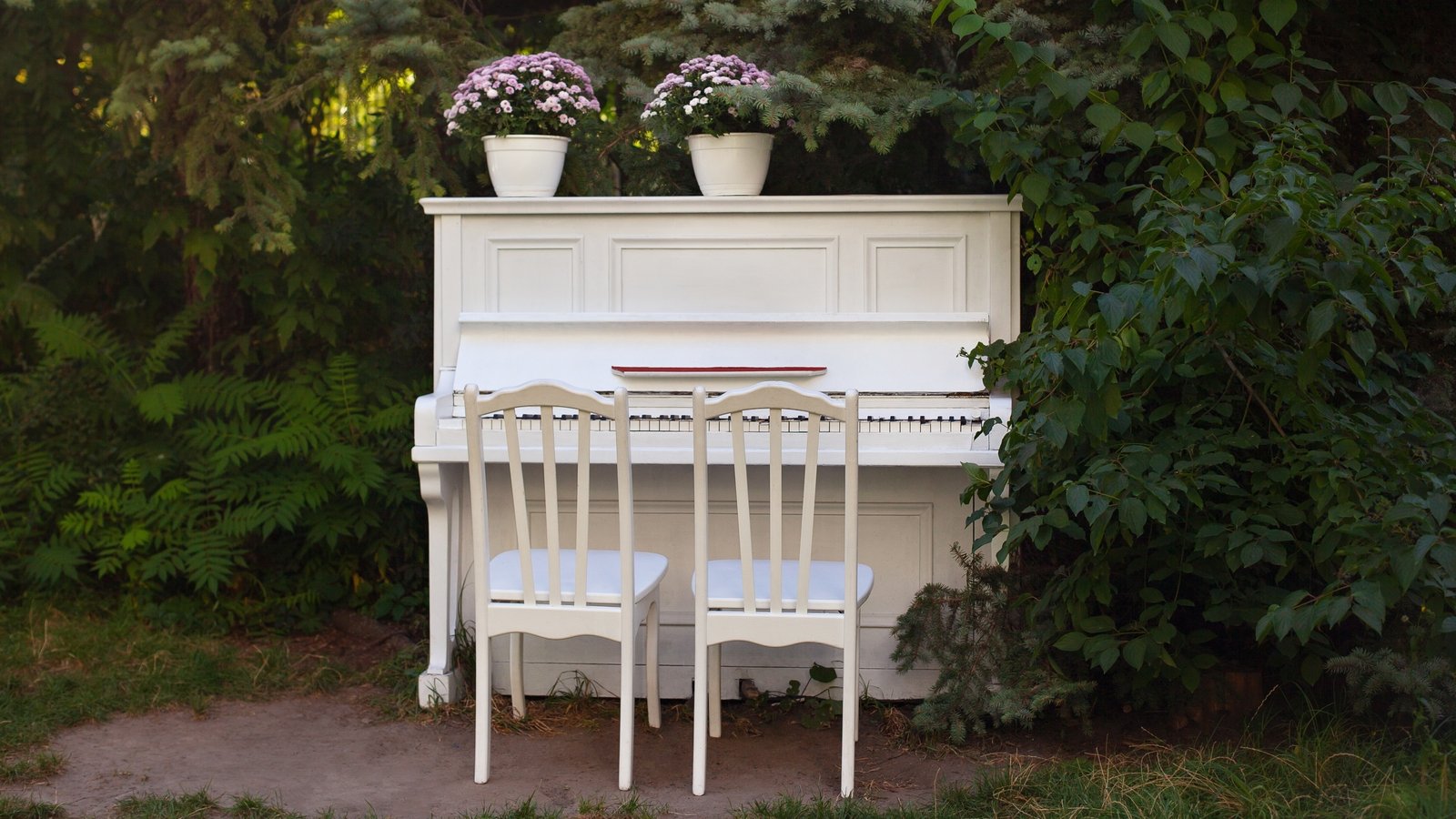 Music is now allowed outside at weddings
Government advice on weddings has been updated in Fáilte Ireland's guidelines for hotels and guest houses.
It follows updates on outdoor events announced earlier today.
The new guidelines state that "live music and other performances are permitted outdoors". However, they state that "no live / loud music or performance is allowed inside".
The guidelines, which imply that there can be music at a wedding reception as long as it is outside, also state that the wedding reception should be a sit-down meal only.
Dancing is still not allowed.
Fáilte Ireland's new guidelines for outdoor events, which were updated today, say the venues can now accommodate a maximum of 200 people.
Several tables can also be reserved in an outdoor area, but no mixing between tables is allowed.
We need your consent to load this rte-player contentWe use rte-player to manage additional content which may place cookies on your device and collect data about your activity. Please check their details and accept them to load the content.Manage preferences
The guidelines also state that live music and performances are permitted in outdoor hospitality environments, subject to compliance with all relevant Covid-19 guidelines.
The fact remains that table numbers are limited to a maximum of six people, aged 13 or over.
This limit does not apply when children 12 years of age or younger are at the table.
The total cumulative capacity of a table cannot exceed 15 in total and the premises must be vacated for all customers before 11:30 p.m.
The number of wedding guests remains limited to 100.
---
Latest Coronavirus Stories
---
The managing director of the Vintners' Federation of Ireland welcomed the clarifications on the outdoor gatherings.
Speaking on RTÉ's News at One, Padraig Cribben said he understood these were limited to tables of six and parties were not allowed.
"But that was then, and it is now," he added.
Mr Cribben said preventing people from mingling outside "would present a significant challenge", which he said demonstrated the need for a "roadmap to return to normal services".
"I think it would present significant challenges. But all of it presents challenges.
"Whether it's table service, whether it's collecting the required data. It is all very, very difficult. It all requires additional staff who are not there.
"And that is why, as I said earlier, we now have to see very quickly the road map, the road map back to normalcy."
Licensed Vintners' Association CEO Donall O'Keeffe welcomed the new guidelines.
He said the priority now is to allow music and DJs inside so they can start reopening and rebuilding the late bar and nightclub sector.
Mr O'Keeffe also said it would be best if the wedding limit was raised to 200 for weddings and this is something the wider hospitality industry will be looking for.
The Irish Hotels Federation said it welcomed the "much needed" clarification regarding outdoor events, including live music and performances, describing it as "another positive step towards the full reopening of the Irish tourism and hospitality industry at large ".
In a statement, the IHF called for a "clear roadmap" from the government for the lifting of remaining restrictions, including extending the closing time in accordance with normal license hours and music approval live inside hotels, including at weddings.
Singer / songwriter Jack O'Rourke also welcomed the guidelines.
Speaking on RTÉ's Today with Philip Boucher-Hayes, Mr. O'Rourke said his colleagues counted on the pub business and weddings.
"I have high hopes for them. Not just singers, but sound engineers, technicians, festival organizers."
He said that since the start of the pandemic there was "no incentive to work" and said the new guidelines "will give hope and a renewed sense of purpose" to people working in the industry.
The Cabinet committee on Covid-19 met today to discuss updates to the guidelines.
It follows questions raised at an event hosted by former minister Katherine Zappone at a Dublin hotel last month and subsequent advice from the attorney general.
Fine Gael TD Fergus O'Dowd said there was ambiguity over Fáilte Ireland's guidelines following the hotel meeting.
Speaking on RTÉ's Today program, he said that although mistakes were made, the Tánaiste "acted appropriately" at all times.
Sinn Féin spokesman for Gaeilge, Gaeltacht, Arts and Culture, Aengus Ó Snodaigh, said the government had "rewritten the rules for outdoor events overnight to save face from the Tánaiste's participation in a rally contrary to the rules ".
He called this "chambolic" and "insulting" and said that "no later than July 31, I once again called on Minister Catherine Martin to finally work out a plan to reopen with those in the sectors of music and online events with public health advice.
"We were told that could not happen until the end of the month, as they were still awaiting 'active engagement' from other ministers."
Monaghan-based GP Dr Ilona Duffy said she was "concerned" that the change in guidelines for outdoor gatherings would lead to groups of 200 people.
Speaking on RTÉ's Drivetime, she warned that even if people are vaccinated, they can still develop Covid-19 and infect others.
She said she was "disappointed" with the "rushed decision," adding: "We risk losing people if they don't trust the way the decision was made and the rushed way it was made. has been taken".
Dr Duffy said it would be "exceptionally difficult" to ensure that there was no mixing between 200 people.