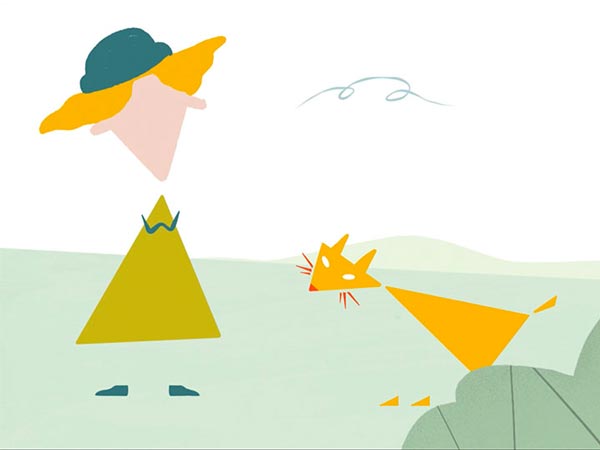 New Jersey Symphony Orchestra Presents Peter and the Wolf in Free Virtual Family Concert
NEW | CHARACTERISTICS | OVERVIEW | EVENTS
originally published: 09/30/2021
(NEWARK, NJ) – Audiences of all ages can enjoy Pierre and the Wolf in a special virtual performance by the New Jersey Symphony Orchestra which premieres October 6. This presentation combines an orchestral performance with narration and animation depicting the adventures of a mischievous boy and an unlucky wolf.
The free concert for families will begin on October 6 at 7:30 p.m. at njsymphony.org and on the NJSO's YouTube channel. The performance will be available in English and Spanish, with narration by Tiana Camacho. José Luis Domínguez conducts.
In Prokofiev's 1936 orchestral fairy tale, the instruments depict the duck, the bird, the cat, the wolf, the hunters, Peter and his grandfather.
7 Wonders Cinema produced and edited the virtual concert. This program features NJSO concert footage recorded on stage at the NJPAC in Newark, as well as animation following each of the characters in the story.
Longtime NJSO sound engineer and multiple Grammy Award winner Tim Martyn recorded and mixed the audio for the concert.
Advertise with New Jersey Stage for $ 50 to $ 100 per month, click here for more information
---
The NJSO Family Friendly Concert Series is presented by The Horizon Foundation for New Jersey.
---
The New Jersey Symphony Orchestra connects with the people and diverse communities of New Jersey through the power of live symphonic music to inspire, entertain and educate. Internationally renowned Music Director Xian Zhang received critical acclaim from the podium and reinforced the NJSO's commitment to presenting diverse voices that reflect the communities the orchestra serves.
The NJSO embraces its heritage as a statewide orchestra through stage and chamber performances at venues across New Jersey, as well as partnerships with other Garden State arts organizations, universities and civic organizations. The Orchestra's education and community engagement programs foster meaningful and ongoing engagement with live music.
Since the start of the COVID-19 pandemic, the NJSO has made free virtual performances and online educational programs available, reaching more than 10 million people on the Orchestra's digital channels. NJSO Concert Films combines world-class NJSO performances with stunning images of the people and cityscapes of New Jersey. The NJSO showcased innovative programs with other arts organizations, community ensembles and statewide partners. Musicians perform solo and chamber works from iconic New Jersey locations in NJSO Everywhere. NJSO at Home highlights intimate in-home performances, instrument demonstrations, educational videos, and hours of concert recordings.
NYO Youth Orchestras have expanded to a hybrid in-person / virtual design, introducing entirely new dimensions to the program, from composition and rhythm lessons to an eclectic range of electives. In 2020-2021, nearly 200 students collaborated on a year-long creative composition project, a unique and engaging opportunity to explore their own musical voices and shape new works drawing inspiration from all the genres that make them. inspire. The project resulted in Our voices, an album of 25 original compositions.
The Orchestra's online hub for free music content is njsymphony.org/virtual.