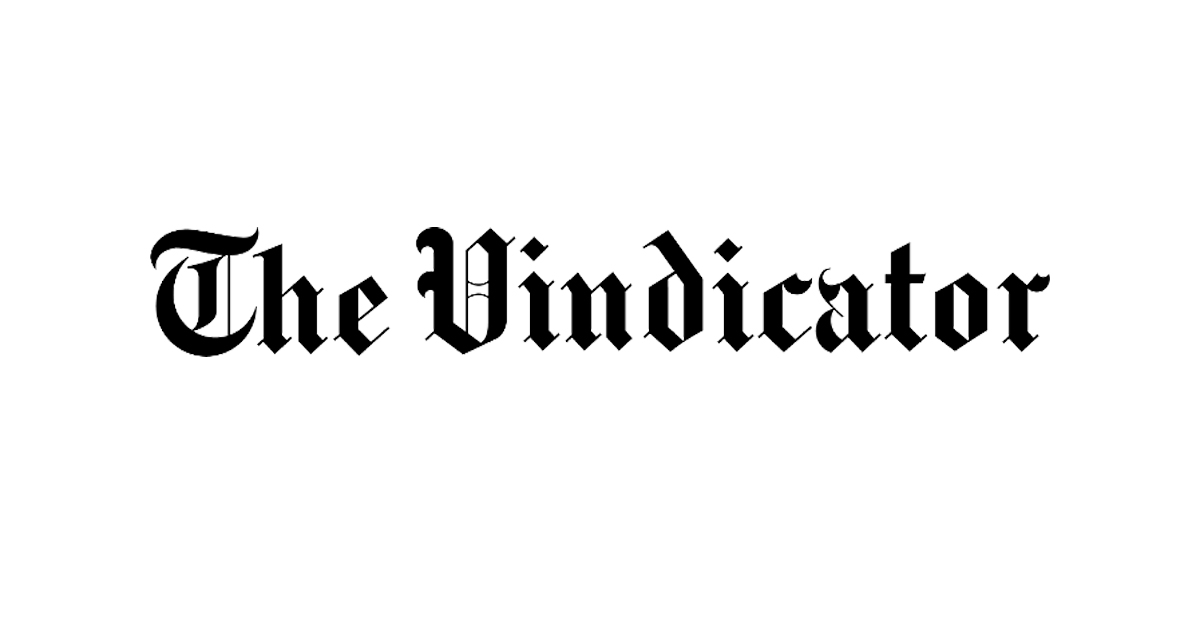 New McDonough Shows Feature Wide Range of Art | News, Sports, Jobs
Four exhibits featuring eight artists open Friday at the McDonough Museum of Art.
According to museum director Claudia Berlinski, no underlying theme connects the four exhibits.
"Because we have four separate galleries, sometimes we like to have really different exhibits in each one, just to use them more efficiently so we can showcase more artists per museum space," he said. she stated.
The shows are "Matthew Kolodziej: Open Storage" "Piotr Szyhalski: COVID-19: Labor Camp Report", "Donald Black Jr: A Day No One Will Remember" and an exhibition by emerging artists called "There are seams in purgatory" which includes the work of Sarah Bowling, Han Diaspora Group, Laura Hudspith, Rosabel Rosalind and Rebecca Shapass, all master's students at Carnegie Mellon University of Pittsburgh
Kolodziej and Szyhalski were brought to Berlinski's attention by colleagues at Youngstown State University. Artist and faculty member Dragana Crnjak recommended Kolodziej, who is a professor at the University of Akron. Rooms in "Open Storage" are described as "memory cabinets" that are interconnected and offer different information as scale and perspective change.
"It's an installation, not only the paintings he has on the wall, but he's made drawings on sticky material so they can be put on the walls and look like drawings right on the wall," Berlinski said. "And there are scrolls hanging from the ceiling creating this space."
Kolodziej draws on his experience working on archaeological sites for art. Kolodziej has exhibited his work since the mid-1980s. His recent solo exhibitions include the Carl Solway Gallery and the Painting Center in New York, and he has been featured in group shows at the Cleveland Museum of Art, Rockford Art Museum, Akron Art Museum and the Museum of Contemporary Art Cleveland.
Michelle Nelson, a graphic design professor at YSU, recommended the work of Szyhalski, who created art every day from March 24, 2020, at the start of the pandemic until the 2020 election on November 3. The Minneapolis artist shared the 225 works on his Instagram account.
"They're reminiscent of vintage labor posters," Berlinski said.
Berlinski originally wanted to display a dozen posters in a large-scale format, about 6 feet tall. Szyhalski typically calls for all 225 pieces to be exhibited. To accommodate both ideas, Szyhalski reduced the scale so that all 225 works could be displayed on one wall, but he also created around eight large-scale pieces that will be part of the exhibition.
"You can see how it also picks up on things that aren't COVID-related, like Black Lives Matter, which we've all encountered during the pandemic," Berlinski said.
Szyhalski's work has been exhibited worldwide at venues including the International Center of Photography, New York Expo Film Festival, ISEA Paris, and the Museum of Contemporary Photography in Chicago. He is a professor of media arts at the Minneapolis College of Art and Design.
Black, a photographer from Cleveland is someone whose work Berlinski has wanted to show at McDonough for a long time. "A Day No One Will Remember" focuses on everyday scenes involving children.
"He really takes pictures of his community," she said. "He's embedded in this community in Cleveland, and it's important for him to communicate what it is and uplift the black community, to show that these are people who are struggling like everyone else and that there is a whole range of beauty within their community."
The emerging artists exhibition includes sculpture, drawing, painting, installation and performance.
An opening reception is scheduled from 5 to 7 p.m. Friday at the McDonough, and the artwork will be on display until March 5. Kolodziej will give an artist talk at 5:10 p.m. on January 27, and Black will give an artist talk at 5:10 p.m. February 23. Admission to the exhibition and lectures is free.