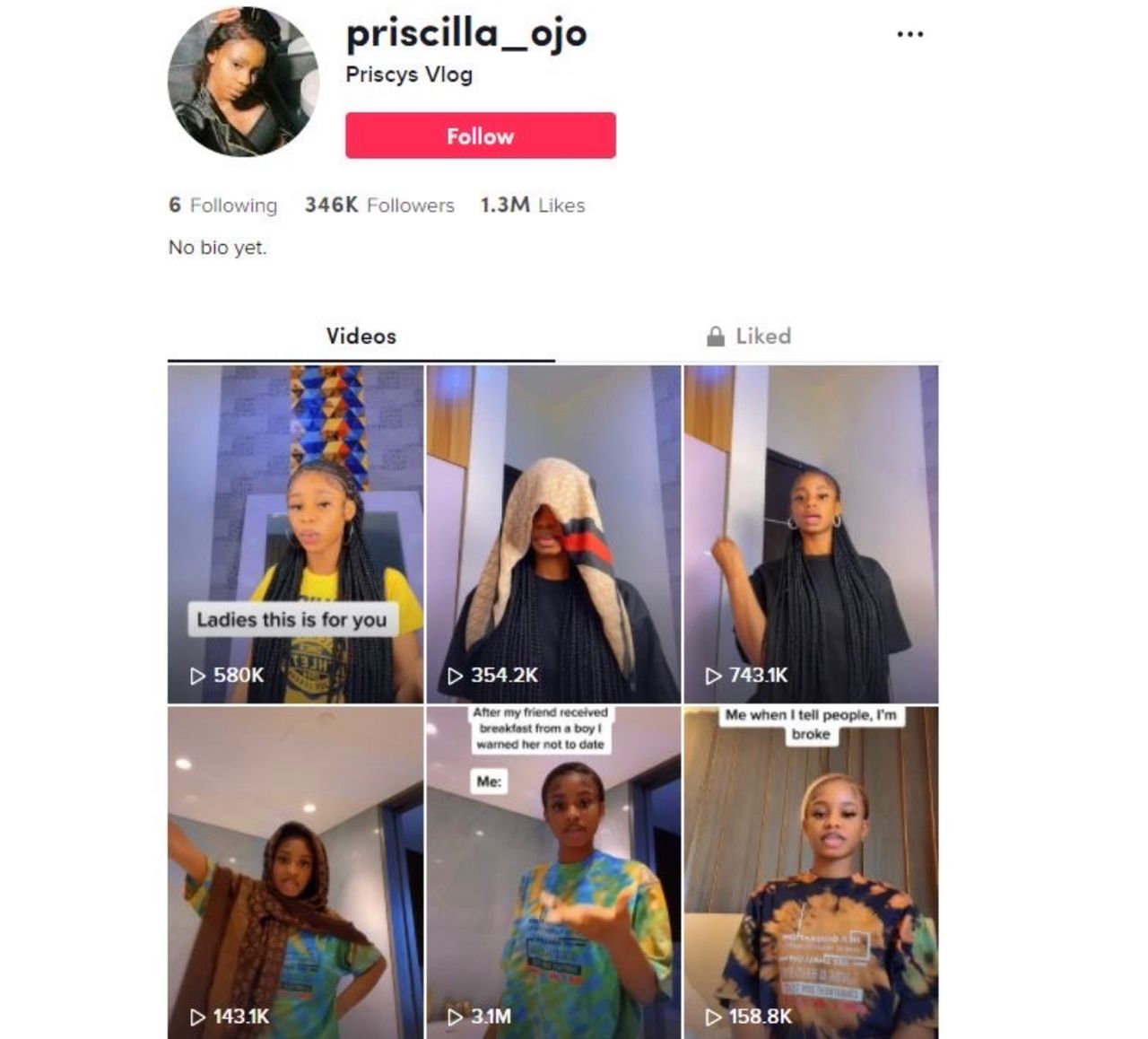 Priscilla, the daughter of Iyabo Ojo, others take over Tik Tok
Priscilla Ojo, the daughter of Nollywood actress Iyabo Ojo, is very successful on Tik Tok.
From the earliest moments of his life, Ojo has always made headlines for various reasons such as his grace on screen and in front of the cameras.
Following her mother's lead, the lifestyle influencer has become a much-loved figure on TikTok and is known for her hilarious takes on memes.
That's not all, her innovative take on fashion, lifestyle content, as well as high-quality videos, also captivates her fans. Currently, she has over 330,000 likes and has received over 1.3 million likes on her videos.
Below is some other content that also surfaced in January via Tik Tok.
Khloes _Gram wants to create a dance step to all your favorite songs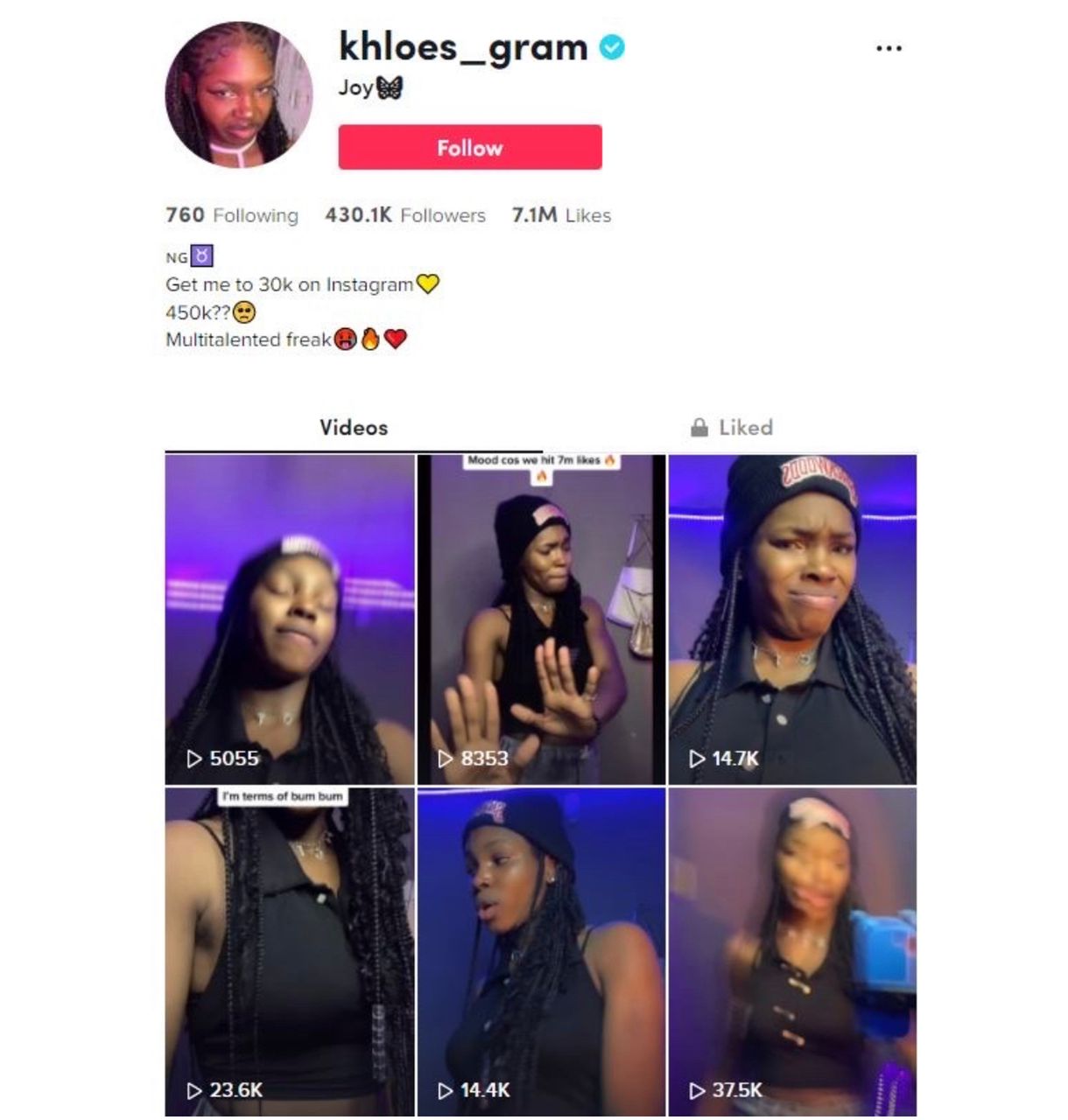 One undeniable fact that the past twelve months on TikTok has shown us is that music culture remains at an all-time high.
It continues to expand to include a number of performers like dancers, choreographers and sketch makers.
TikTok creator Khloes_Gram is the latest star to emerge as a dance-to-song creator; rose to fame for her role in amplifying Nigerian singer, CKay's latest song, "Emiliana". This hit song has surpassed 100,000 video creations on TikTok. In addition, Khloes_Gram participates in dances as well as creating memes. This allowed him to increase his subscriber count to over 410,000 people and received over 6 million likes on his videos.
viral sounds
#NoWahala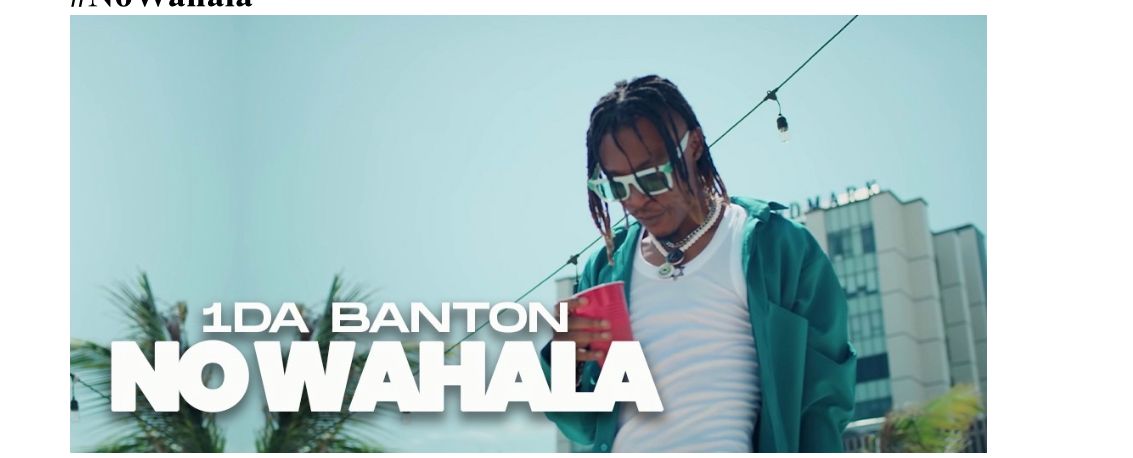 The #NoWahalaChallenge is a meme trend that encourages creators to post a meme reaction to storylines or their feelings. This trend has benefited from numerous cross-platform promotions, with the trend going viral on other apps through the sharing of countless TikTok videos. The song playing is 'No Problem' by Nigerian singer, 1da Banton, and it has become a viral sensation on TikTok – continuing to play heavily on radio stations across Nigeria. The trend has seen over 300,000 videos posted in the app.
#To the Moon

This sound featured in the app with an "All I want for Christmas" theme leading to a challenge where users shared their Christmas wishes, travel vlogs and activities during the holiday season or previewed their year with images of different points of the year. This sound has been released with over 1.4 million videos and continues to buzz both in and out of the app. This is a remix of the original "Talking to the Moon" by Puerto Rican popstar Bruno Mars.
About TikTok
TikTok is the leading destination for short mobile video. Our mission is to inspire creativity and bring joy. TikTok has offices around the world, including in Los Angeles, New York, London, Paris, Berlin, Dubai, Mumbai, Singapore, Jakarta, Johannesburg, Seoul and Tokyo. www.tiktok.com.