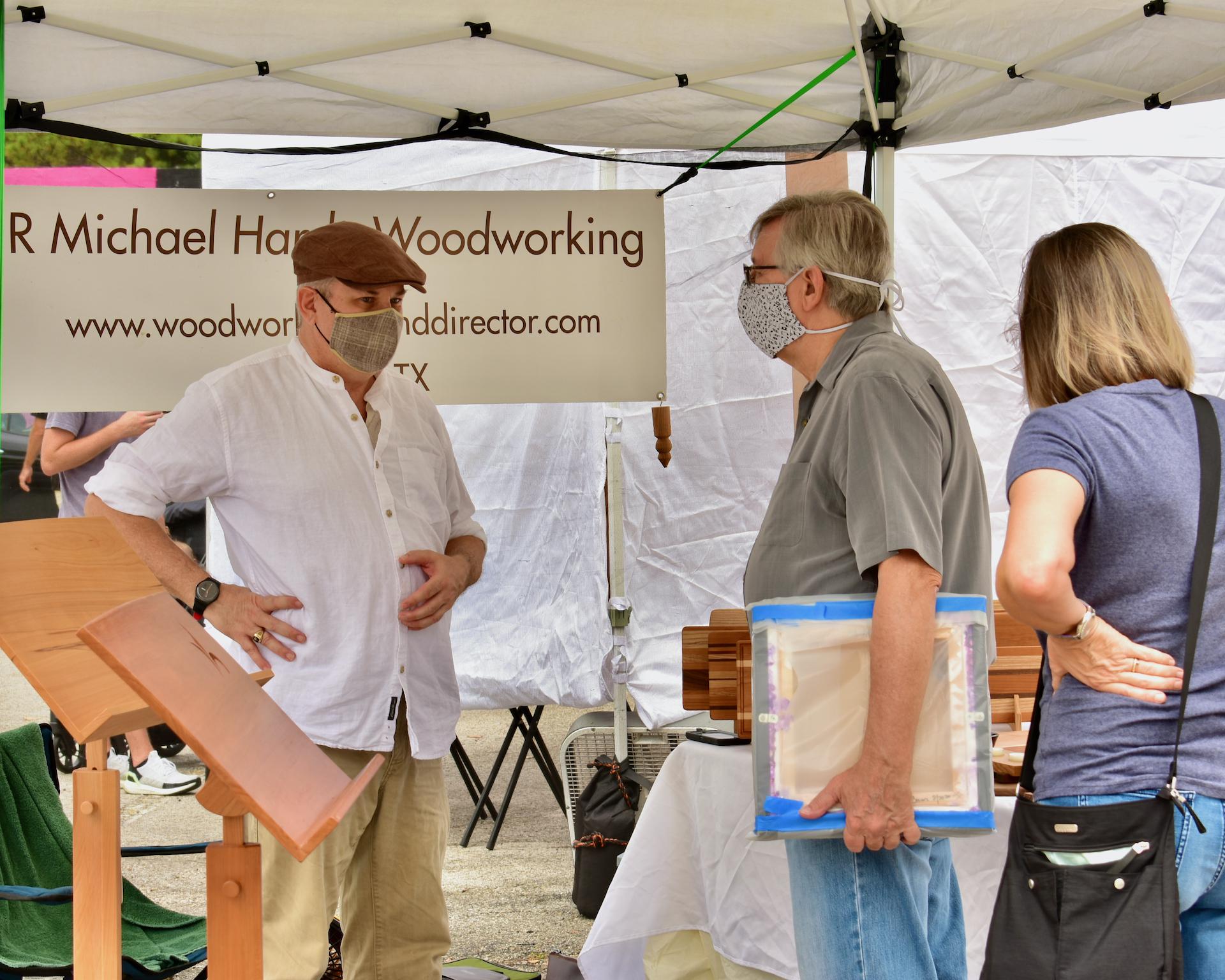 Retired Bellaire HS Group Director featured on Heights Arts Market First Saturday
Even though Michael Hardy has been selling his art for almost five years, every time he sells a piece he is still humbled that someone appreciates their work enough to take it home.
Hardy taught music for 30 years, the last five of which were as conductor for Bellaire High School until his retirement in 2015. Hardy says he has always enjoyed working with wood, but ever since. he is retired, he finds comfort in knowing that he is creating art entirely with both hands.