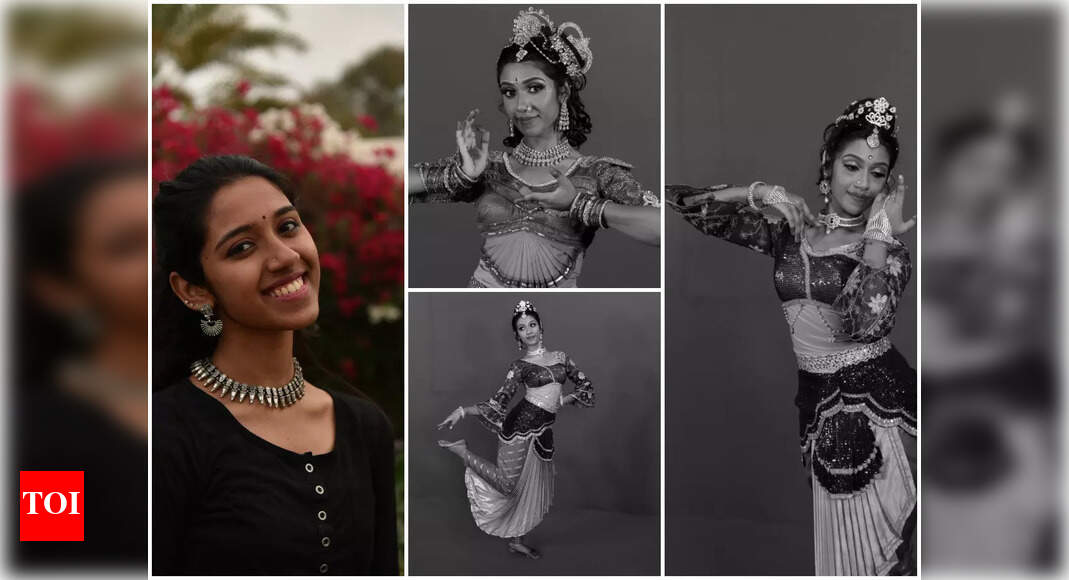 Sadhana recreates the classic song of Vyjayanthimala and Padmini Kannum Kannum Kalandhu in her music video | Tamil movie news
[ad_1]
Actress Sadhana, who played the little girl in director Ram's Thanka Meenkal (2013), has now recreated the classic song Kannum Kannum Kalandhu from the movie Vanjikottai Valiban (1958). The song, a dance competition between two characters performed by actresses Vyjayanthimala and Padmini, is considered an icon of Tamil cinema.
Sadhana says that when she was planning on making a music video she was thinking about how to do something different, and that's when she remembered a suggestion from the late director Visu, who was a family friend. "Since I am a dancer, Visu monsieur had suggested, in 2018, that I could recreate the song and play the two dancers of the song Kannum Kannum Kalandhu. The song was way ahead of its time, in terms of choreography, costumes, acting, and camera movement. Making a revolutionary song like this and recreating it in a contemporary way was a challenge that I felt I had to take on.
Sadhana says, "This is what sets the song apart from other music videos. This video song will be a dual role song. Our vision was to achieve what Kannum Kannum would have been if it had happened in the 21st century.

Sadhana, who has been learning Bharatanatyam from her mother, Lakshmi Venkatesh, for 13-14 years, says being a dancer has helped her understand the charm, emotions and poise of the two actresses. "I had to move differently for the two actresses. While Vyjayanthi amma had danced with more attitude, treating the performance as a competition, depending on her character, Padmini amma did it differently, and her movements were calm and elegant. Sadhana also choreographed and produced this video with her mother. "We kept the original song as a reference and tried to recreate every shot from it, except the shots featuring Gemini Ganesan sir and PS Veerappa sir," she adds.
Even with the music, they recreated the song and made it modern, she informs. "We only picked the voices of Jikki amma and Leela amma, and the Sabash sariyana poatti line, which are so unique. We went to Rajesh Vaidhya sir, who remastered the background music, giving it a contemporary twist.
Using computer graphics to create the background for the song, Sadhana and her team used visual effects to incorporate the dual roles, then converted the video to black and white.

[ad_2]