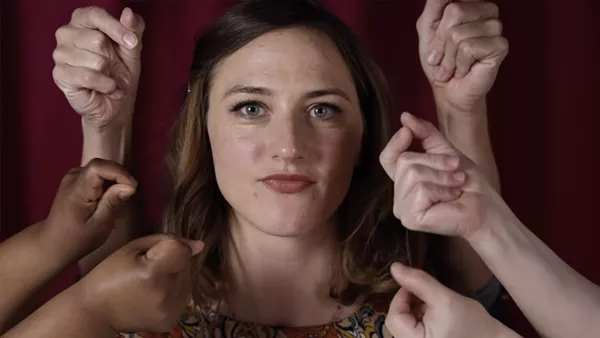 Uno Lady from Cleveland releases new music video
Local musician and mixed media artist Christa Ebert performs as Uno Dame and composes songs with his voice, electronic effects pedals and unconventional instruments. Her music includes dreamlike vocal layers and ethereal looping sounds and rhythms that she knits into a "lush soundscape".
During her career, she has received various awards, including the Urgent Art Fund of SPACES, the artist in residence of Château Orquevaux, a Creative Workforce Fellow, an Akron Soul Train Fellow and an award from the Panza Foundation.
Her new music video for the jazzy song "Don't Break My Heart" stars Cleveland musicians Beth Hiser, Theresa May and Roseanna Safros. The video was shot at Little Rose Tavern, a local bar and concert venue owned by Roseanna Safros and her partner Sara Sterling. The video was edited by Christa Ebert and filmed by photographer Diana Hlywiak, who owns Apple Jax Toys with her husband Allen Singleton.
The song was recorded by Jeanna Lax and Christa Ebert at Rouge Studios.
Sign up for Scene's weekly newsletters to get the latest Cleveland news, things to do and places to eat straight to your inbox.