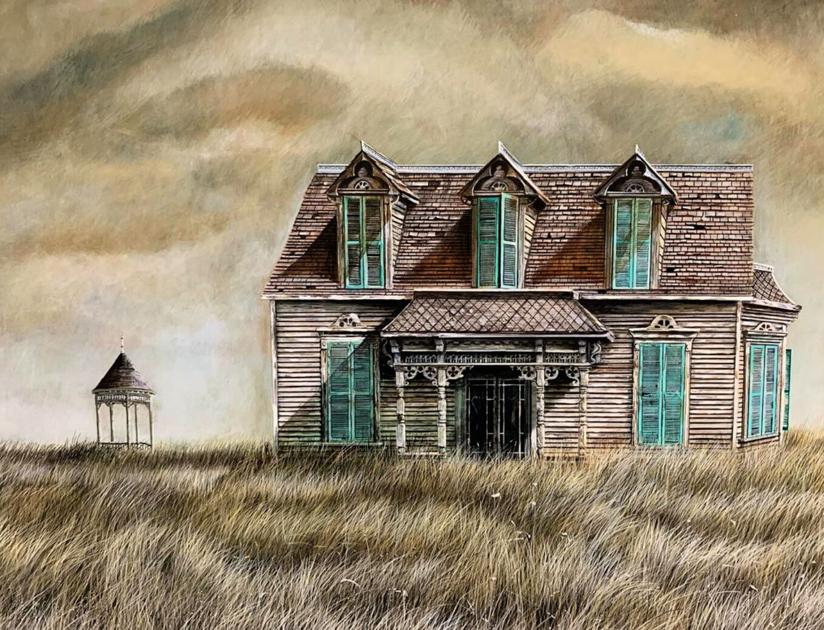 video, the Tyler Museum celebrates the legacy of Palestinian artist Ancel Nunn | New
The Center for the Advancement and Study of Early Texas Art at Texas State University in San Angelo showcases the works and influence of Palestinian artist Ancel Nunn in a recent video. The Great Texas Curatorial Wander series creates greater awareness of primitive Texan art and promotes its preservation and appreciation.
The series features the current Tyler Museum of Art exhibit, "Building A Legacy II: Selections from the Permanent Collection," which features one of Nunn's early paintings. The exhibition runs until October 24 and is part of the museum's 50th anniversary celebration.
The Wanderer highlights a recently acquired painting by Nunn titled "Landscape with Victorian Cottage and Gazebo" (1968). The artist used acrylic on panel, painting in a realistic style juxtaposed with a meadow landscape. "Landscape" is the oldest belonging to the museum.
Speaking on The Wanderer, TMA curator Caleb Bell described Nunn's painting style as 'crisp' and 'photorealistic' and noted that Nunn often depicted buildings in arid landscapes.
The video also features Nunn's iconic "Bright and Early Coffee" image – actually titled "Good Morning America" – painted as a mural on Nunn's studio wall and later reproduced as a print.
Nunn's influence continues in the works of other artists, including her son, Palestinian artist William Young, who is creating a series of art posters for the Palestine Dogwood Festival, to Texan artist Lee Jamison, including the works were exhibited at TMA earlier this year. The exhibition was based on paintings featured in a book titled Ode to East Texas: The Art of Lee Jamison (2021).
The Wanderer video explains that Jamison features Nunn's mural in his own painting from 2019. Jamison portrays Nunn's old studio in disrepair with the mural clearly visible on his original brick wall. Jamison told The Wanderer that his painting of the original mural shows "the perishability of human experience," which is one of his favorite subjects.
Nunn was born in Seymour, Texas, in 1928 and then moved to Palestine in 1969, where he first painted in a studio called The Foundry. Nunn then moved east of the city. He also taught art at the University of Texas at Tyler, where his paintings and drawings have been exhibited on several occasions.
Nunn's works have also been featured in two books, "Ancel E. Nunn: A Timeless World", "And Where Goes the Parade", as illustrations in books and magazines, and in exhibitions at TMA .
The Ancel E. Nunn Art Gallery opened in 2010 in the Axiom Building in historic downtown Palestine.
The Ancel E. Nunn Papers, located at the Dolph Briscoe Center for American History at the University of Texas at Austin, include several of his works, as well as biographical and legal documents.
A biographical note on the collection describes Nunn as "an acclaimed Texan artist known for his super-realistic style and acrylic in the egg-tempera technique."
Nunn received the Texas Arts Alliance Award and the Chicago '76 Certificate of Excellence. His works have been featured in two TV films, one for the Public Broadcasting System and another for the Institute of Texan Cultures. His art is featured in many museums and private collections in Texas.
For more information about CASETA, visit online at www.caseta.org. For more information on TMA, visit www.tylermuseum.org or call (903) 595-1001.