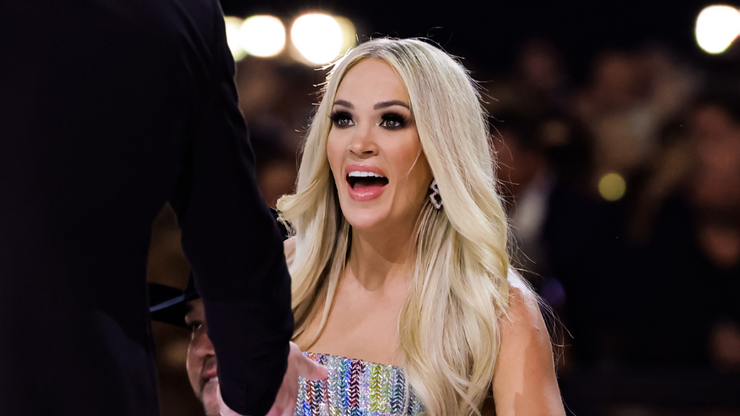 Watch Carrie Underwood react to hearing 'Ghost Story' for the first time
It's a great day for Carrie Underwood fans as the country star releases his long-awaited new music, and it turns out Underwood is just as excited as his fans. Underwood took to her social media on Friday, March 18, the same day she dropped "Ghost Story," to share her reaction to hearing her latest single on the radio for the first time.
The 37-second clip shows Underwood driving a parked car, shouting "first time hearing my song on iHeartRadio!" Sounds good!" Underwood drums her hands on the steering wheel and mouth with the words, turning up the volume as she celebrates her latest radio outing.
Underwood has released his latest "revenge" anthem, "Ghost Story," after teasing fans for weeks that something was about to happen. She describes it as "a really powerful revenge song… But this time, instead of smashing her headlights with a baseball bat, she's just going to haunt her every moment. She's not only the one that got away, but she's the one he can't forget.
Underwood is one of many artists included in the star-studded program of the iHeartCountry festival presented by Capital One, scheduled for May 7 in Austin, Texas. Fans can tune in and stream the 2022 iHeartCountry Festival on iHeartMedia's country music radio stations in local markets across the country, as well as on iHeartRadio.com and the iHeartRadio app on May 7 at 8 p.m. ET/ 5 p.m. PT (7 p.m. CT). Tickets are on sale now via Ticketmaster.com.
Watch Underwood react to hearing 'Ghost Story' on the radio for the first time here: