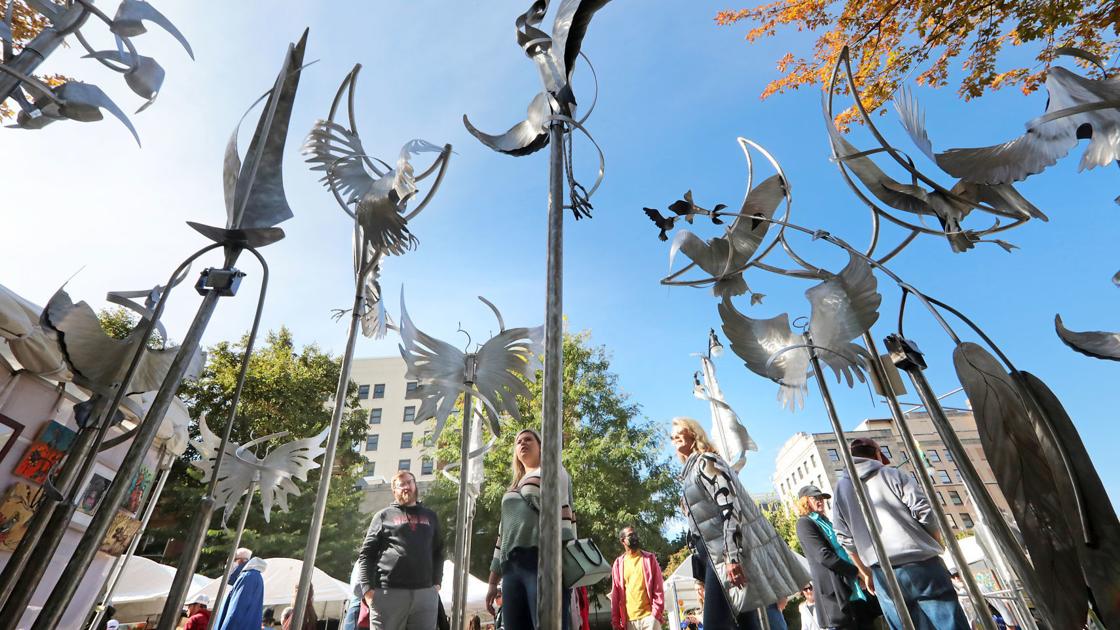 Watch Now: Art Fair on the Square returns to downtown with some 500 exhibitors | Arts and theater
After building a website that included prints, bags, pillows and more, Mayhew was able to sell to people all over the world.
Some artists, like Miami sculptor Ancizar Marin, rely solely on in-person sales.
Marin only sells his brightly colored figurines at art fairs. During the pandemic, all he could do was create and wait.
"All I was able to do was create pieces and prepare myself for this time, so I now have a lot of work in my studio ready to sell," Marin said.
Now that the fairs are back, Marin stays busy. His sales have doubled since 2020 and he plans to attend a total of 40 shows in 2021. However, supply chain shortages linked to the pandemic have made fiberglass and automotive paint difficult for Marin to use.
New Forms
The pandemic has led Paul Prorok, a travel photographer from Reedsburg, to completely change art forms. Prorok, who has visited 63 countries and usually travels three times a year, has not left the United States for two years.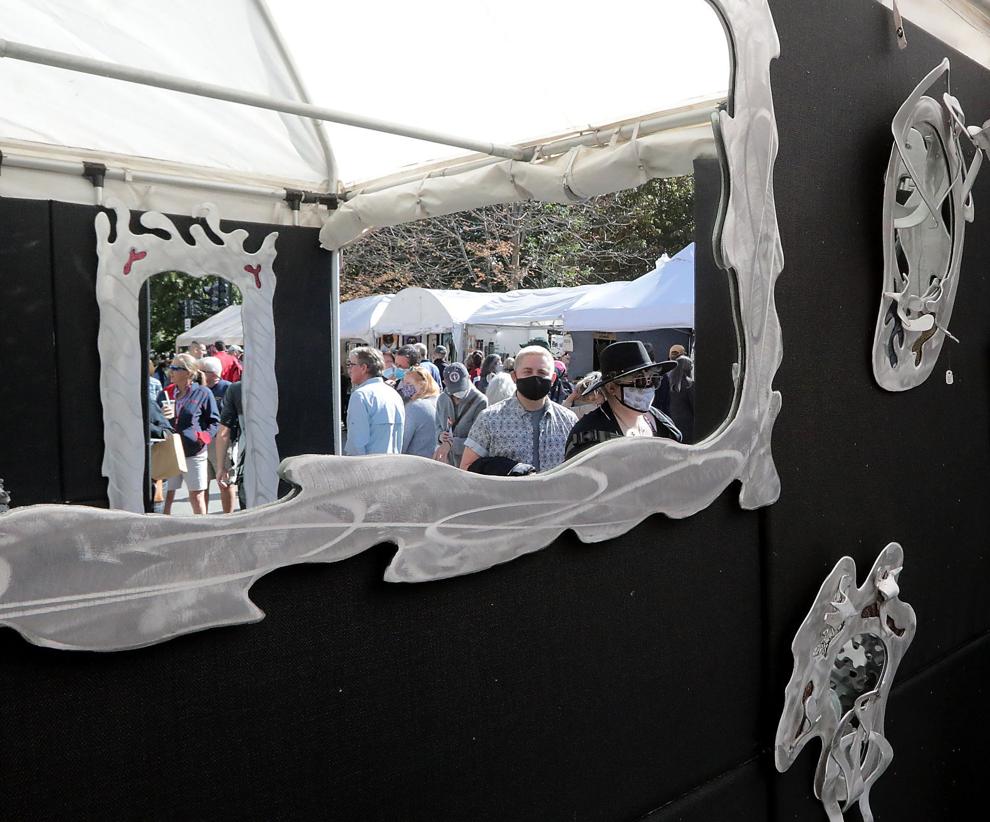 "People are afraid of travel now, so the travel photography industry has kind of collapsed," said Prorok. "In the world of sales, you have to have a positive image. If there is a negative point in (a buyer's) mind, they won't spend any money on it. "
For now, Prorok is expressing himself through painting, a practice he discovered while recovering from knee surgery last winter.