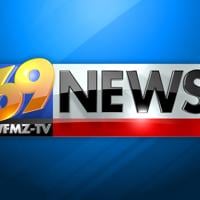 XUMO Adds Canela.TV Hispanic Content to Its Programming | News
NEW YORK, December 15, 2021 / PRNewswire-PRWeb / – Canela.TV, the video platform of Canela Media, a female and Latino-owned digital media company, and one of the premier AVOD streaming services for Hispanic Americans, announced today she joined XUMO's growing list of over 200 channels, meeting the growing demand for Hispanic content. The free, ad-supported XUMO TV service brings together the best digital streaming content in 12 genres, with live and on-demand entertainment. Canela.TV is available on channel 501.
"Canela.TV is changing the way Latinos can feel represented and learn about Hispanic culture through entertainment," said Isabelle rafferty, CEO and Founder of Canela Media. "Targeting Spanish speaking viewers and bilingual households, Canela.TV is continually adding new content to bring Hispanic entertainment to every household. We are delighted to join XUMO's growing range of channel offerings. "
XUMO users can now enjoy Canela.TV's unique Hispanic content, ranging from classic movies and novels to cartoons and action movies such as:
El Rapto – The wealthy local rancher has vanished without a trace. Taking advantage of the circumstance, Aurora Campos, convinces the authorities to sell the property.
Reportaje – Absurd and extravagant adventures occur when a man offers a nice reward to the journalist who is able to find the best news.
Escuela de Rateros – A jewelry thief wants to force a villainous actor and violinist, Victor, to commit theft. Surprisingly, Victor dies and to catch the murderer the police use a double to become Victor.
Vagabundo y Millonario – A poor man is coerced by the police into impersonating a rich man who has been kidnapped.
Santo vs Capulina – Capulina is a big admirer of Santo, the wrestling champion, who in his spare time helps the police to solve criminal cases.
Canela.TV content will augment XUMO's wide range of free digital channels, reaching millions of unique monthly viewers, including a younger, multilingual demographic.
"Canela.TV is an exciting new addition to XUMO's channel lineup with its diverse and high-quality Hispanic programming," said Stefan Van Engen, SVP of programming and partnerships at XUMO. "We look forward to working with Canela to bring this engaging content to our growing multicultural audience. "
XUMO is available through a multi-screen distribution network of smart TVs, mobile boxes, web and streaming.
For more information on Canela.TV, please visit: https://www.canela.tv/
About Canela Media
Canela Media is a leading digital media technology company providing brands with a complete ecosystem to connect to a multicultural audience, starting with its free streaming service, Canela.TV, which enriches the new generation of Latin Americans with a free access to unique and culturally relevant content. In fall 2021, Canela Media launched Canela Music, which aims to bring curated content for Hispanic Americans with a unique blend of Latin music programming, featuring diverse genres of Latin, regional Mexican, classical, romantic, and more pop to audiences on CTV and mobile.
Additionally, Canela Media reaches over 22 million unique Hispanics across its 180+ premium Spanish-language sites and influencer database. Combined with the company's proprietary data, Canela Media has a deep knowledge and understanding of how to make meaningful and culturally relevant connections with the new mainstream – American Hispanics. Based at New York, Canela Media is ranked as the third largest advertising-focused Hispanic company and the only certified digital company owned by women and minorities. For more information, please visit http://www.CanelaMedia.com.
About XUMO
A pioneer in streaming TV and multimedia entertainment, XUMO offers over 200 digital channels of free premium programming in 12 genres, including Sports, News, Kids and Family Entertainment, Live Events, Comedy, Lifestyle, Movies, and more. The free, ad-supported service reaches 24 million unique monthly users through a multi-screen distribution network of smart TVs, mobile devices, web and streaming. XUMO offers its digital video on demand (VOD) and linear live (OTT) channels through content partnerships with popular media providers such as ABC News Live, FOX Soul, Deal or No Deal, beIN SPORTS XTRA , FREE Kids TV, NBC News NOW, Black News, Channel, America's Test Kitchen and Antiques Roadshow UK, as well as the PGA TOUR and many more. The company is based in Irvine, California. Learn more about XUMO at: http://www.xumo.tv and follow @XumoTV on Twitter.
Media contact
Jennifer fugel, Briz Media Group, +1 8456574202, [email protected]
SOURCE Canela.TV