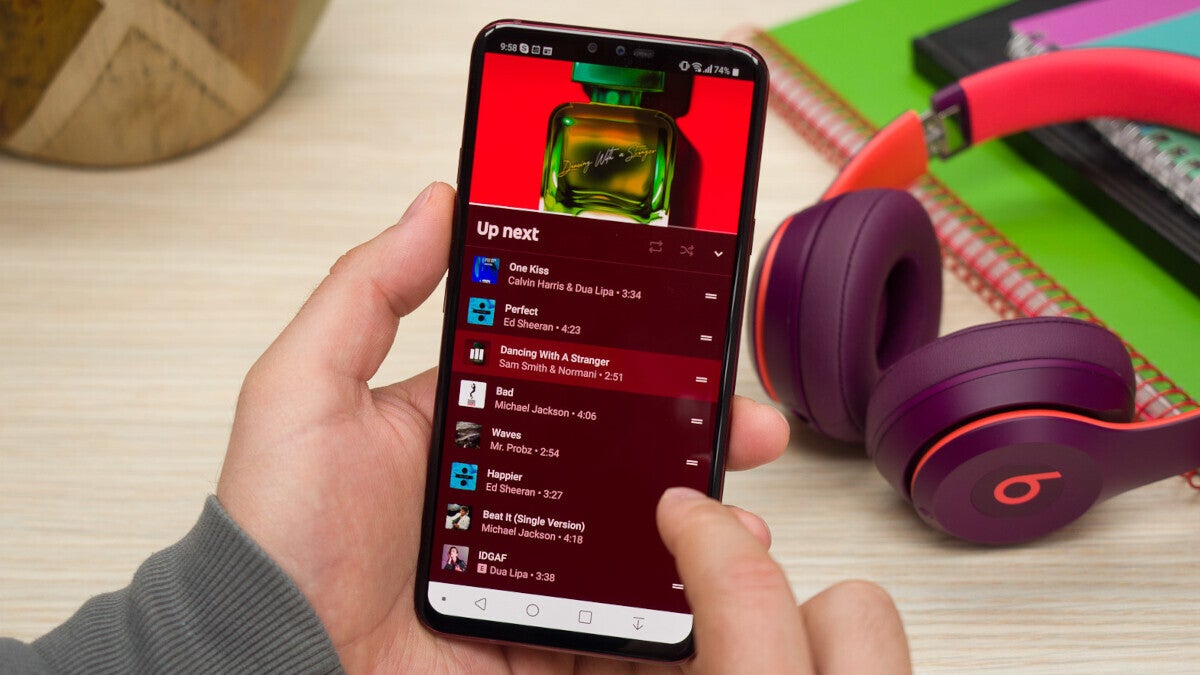 YouTube Music update on Android brings useful "Play My Station" shortcut
Google recently worked on updating its apps and home screen widgets, and many widgets and apps have received new features or noticeable changes. Now, 9to5Google reports that the YouTube Music app gets a useful "Play My Station" shortcut to replace the missing "Offline Mixtape" shortcut that was deleted in July.
YouTube Music gets a useful Play My Station shortcut
The new shortcut joins "Search" at the bottom of the application. When you tap it, it immediately starts playing the "My Supermix" playlist, which was previously called "Your Mix". And since it's an Android app shortcut, it can be dragged and placed on your home screen if you want. The AutoPlaylist now features the eye-catching red cover.
The previous "My Supermix" playlist also stuck, which may seem confusing to some. It is part of the "Mixed for you" carousel with seven variations, as well as Reply, Discover, and New Release, which also stuck with this update. Quite strange, they can even appear one after the other.
The shortcut is a play button and unfortunately does not allow you to see the track list in advance, nor to save it for an offline music listening session.
This new "Play My Station" shortcut is currently being rolled out via a server-side update to version 4.52 of the YouTube Music app. This means you can't update manually and you have to wait to receive it. For now, it remains to be seen how the rest of the app will implement Android 12's new Material You.
Recent YouTube Music Changes and Updates
YouTube Music has recently undergone a number of improvements and changes. Previously, we reported that watching videos on YouTube Music would no longer be available to free subscribers to the service and will be reserved for paying subscribers.
On the other hand, the free tier of YouTube Music will still give you the option to play songs in the background and will be supported by ads instead. For the paid subscription, which is $ 9.50 per month, you get music videos, unlimited skipping, and an ad-free listening experience.
On running phones Android 12, YouTube Music recently got a Material You home screen widget. The new widget looks like a vinyl record with two icons at the top and bottom, with the play / pause button located at the bottom, while a thumbs-up button at the top.
This change is created to match the Android 12 Material You redesign, which offers a visually more pleasing experience, rounded corners, and backgrounds that match your wallpaper color choice.
On the other hand, for smartwatch users, the app has also been updated by Google. YouTube Music has finally debuted on Wear OS 2 smartwatches powered by Qualcomm Snapdragon Wear 3100 chipsets.
Initially, YouTube Music was added to a line of smartwatches powered by Qualcomm's Snapdragon 4100 and 4100+ chipsets. These smartwatches included the new Gen 6 smartwatches from Fossil and Michael Kors, the TicWatch Pro 3 GPS from Mobvoi, the TicWatch Pro 3 Cellular / LTE and the TicWatch E3. And now the new YouTube Music app is available for older smartwatches running the slightly older Wear OS 2 operating system.
The updated YouTube Music Wear OS app is now available for a limited set of older smartwatches, but it most likely will be soon.
YouTube Music is becoming more and more popular as we speak. Recently, the app's paid subscribers, in combination with YouTube Premium subscribers, have reached the milestone of 50 million. The company did not disclose the revenue it earns from these subscribers or the average price that subscribers pay for its services.